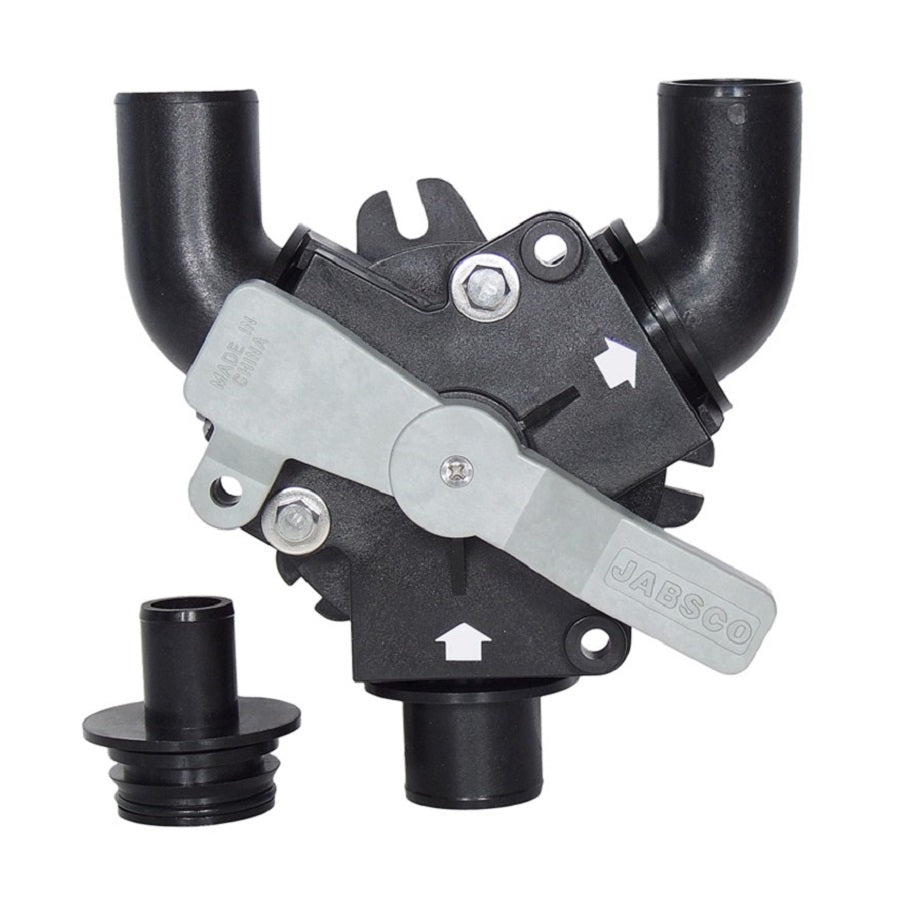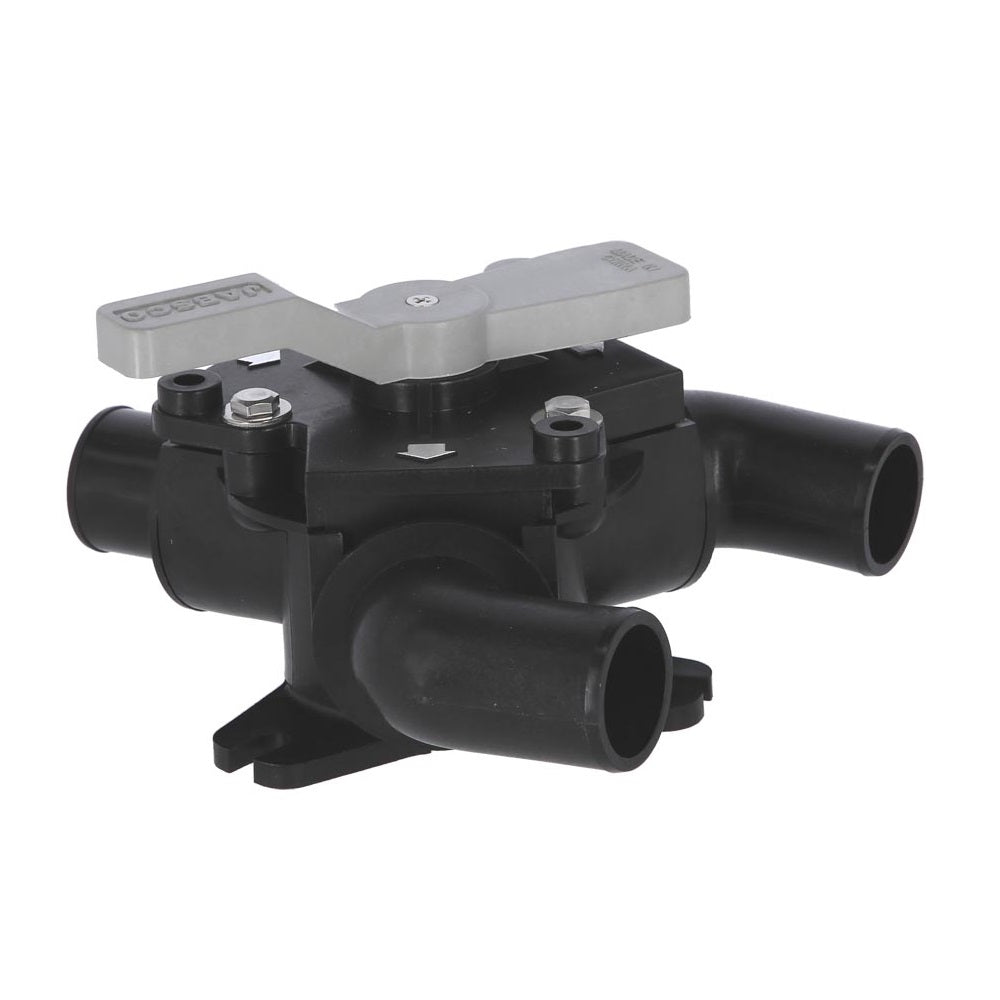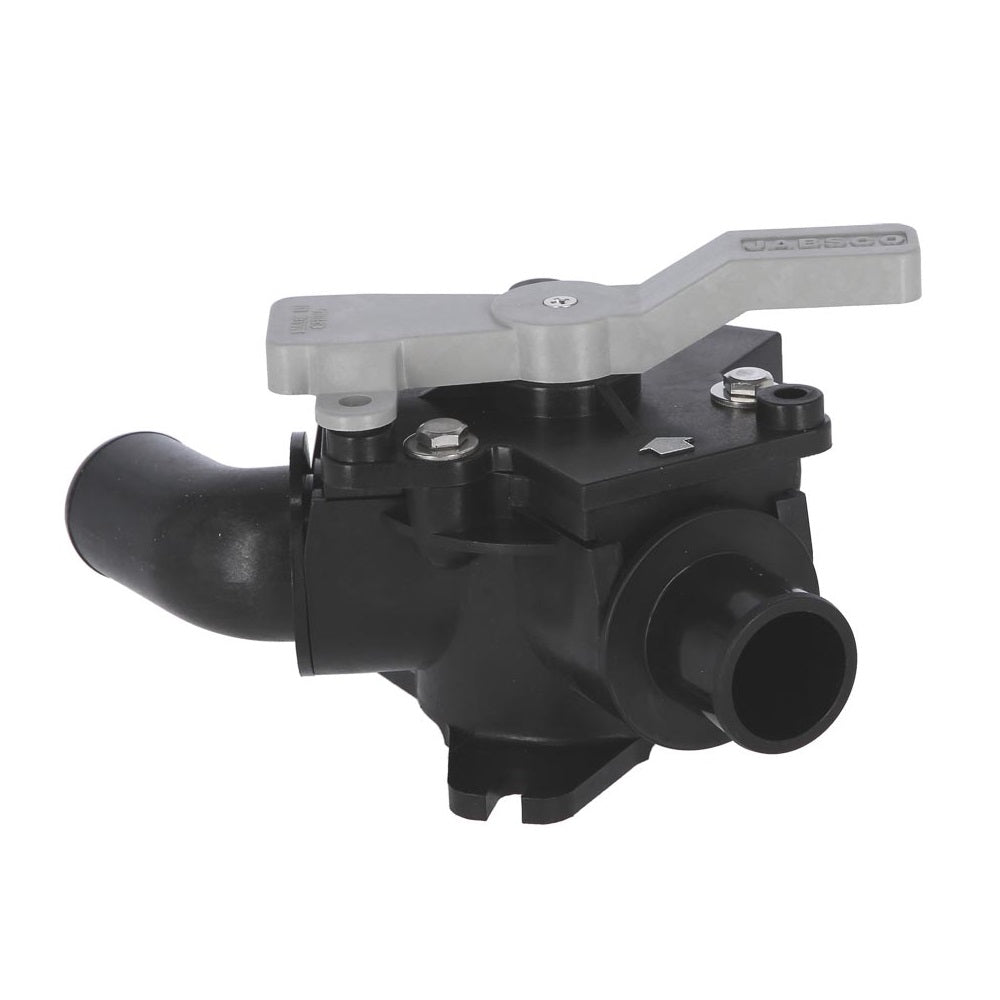 Y-Valve Swivel ports
Allows alternative routes for toilet discharge or toilet waste pump-out: – toilet discharge overboard (at sea) or to waste holding tank – waste holding tank discharge via onboard pump or shore pump-out.

Manual lever action with lockable lever (lock not included)

Corrosion-resistant polymer and stainless steel construction Rotatable ports.

Connections :  for 38mm (1-½") bore hose.Dimensions :  180mm long, 120mm high.