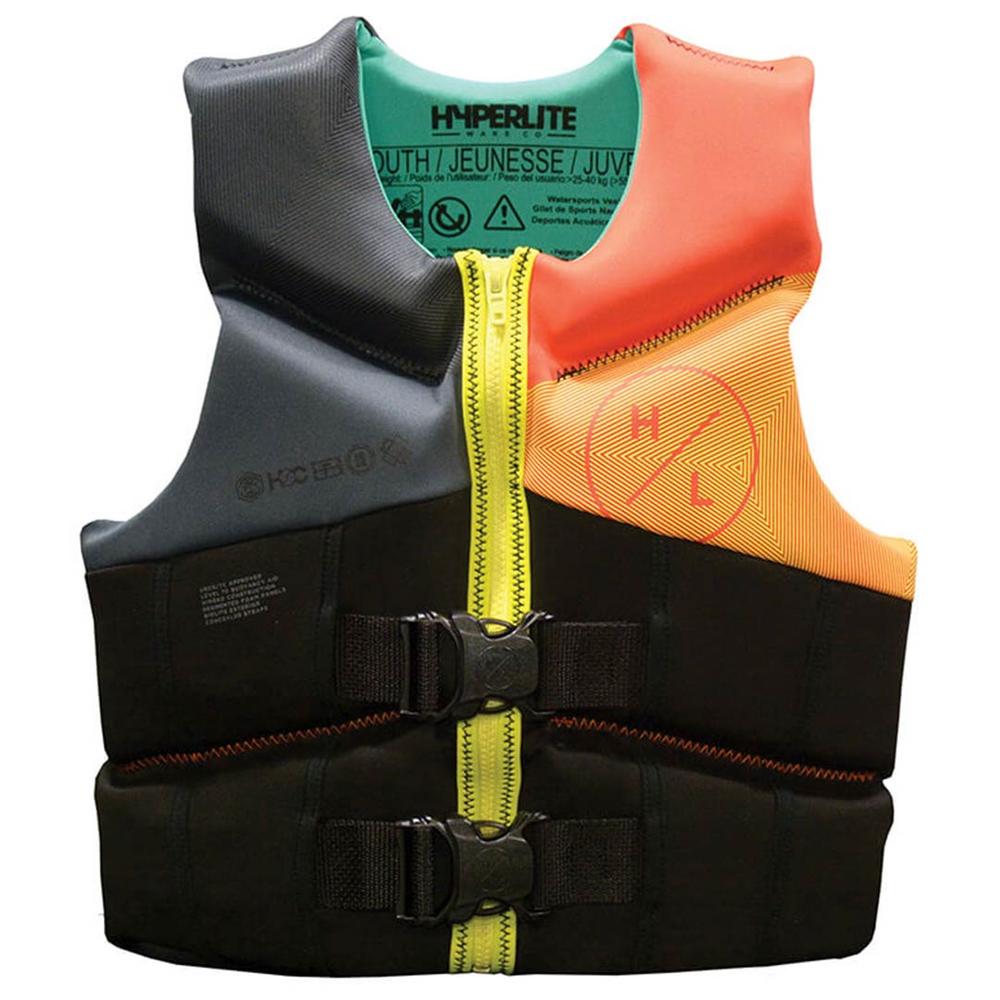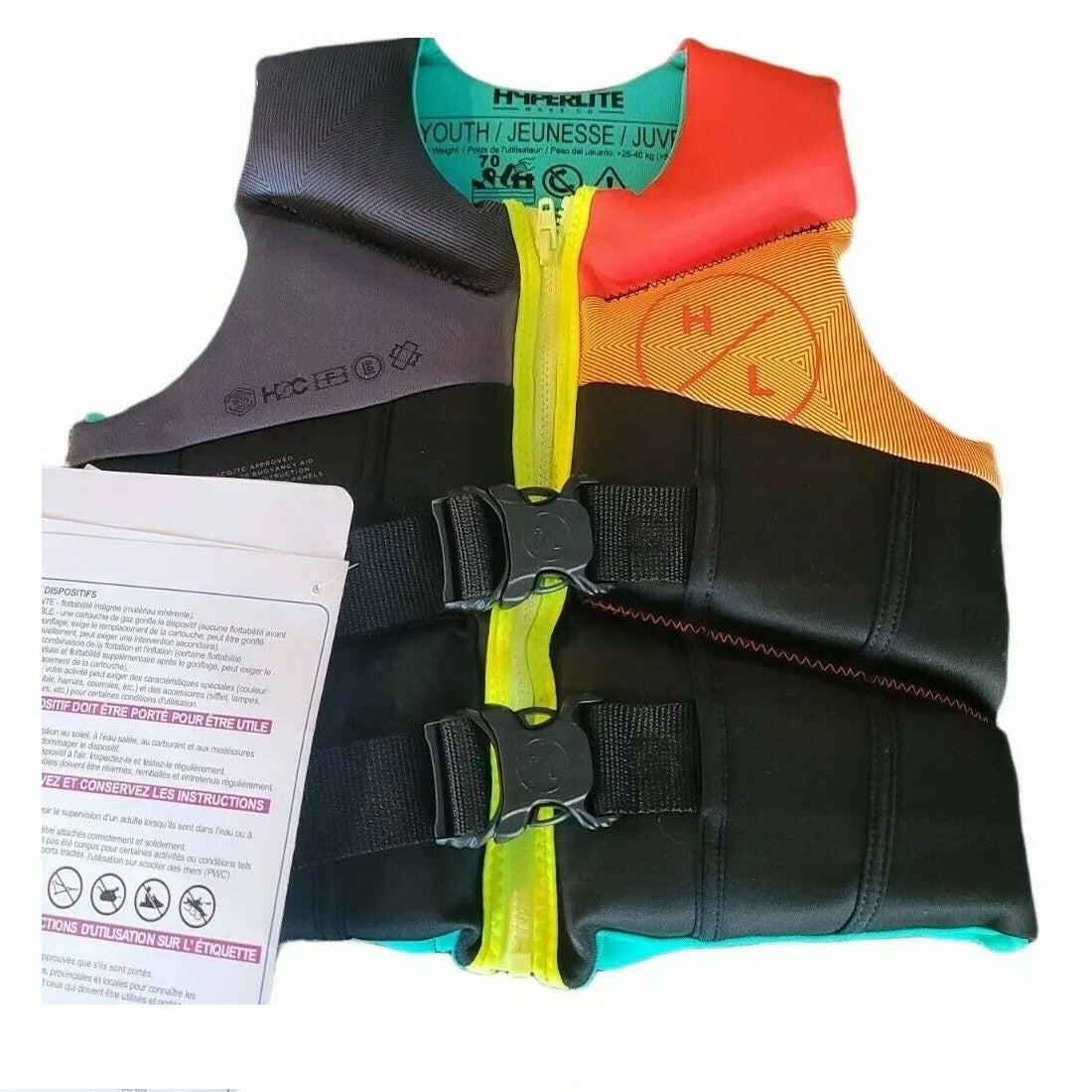 Youth CGA Life Vest
The Hyperlite Youth Boy's CGA Life Vest in color Black/Orange is approved by both the US Coast Guard and Transport Canada as a "Life Saving Device".

By far the best value on the market for a comfortable piece of water safety equipment.

Get ready for a great water adventure with your kids--by boat, in the water, by paddle board, by waterski, or kayak--while being safety-minded.

USCG Approved Type III Life Saving Device.

Personal Flotation Device.

Hinged Construction.

Segmented Foam Panels.

Biolite Exterior.

Concealed Straps.

Size Youth :  55 lbs. to 88 lbs.