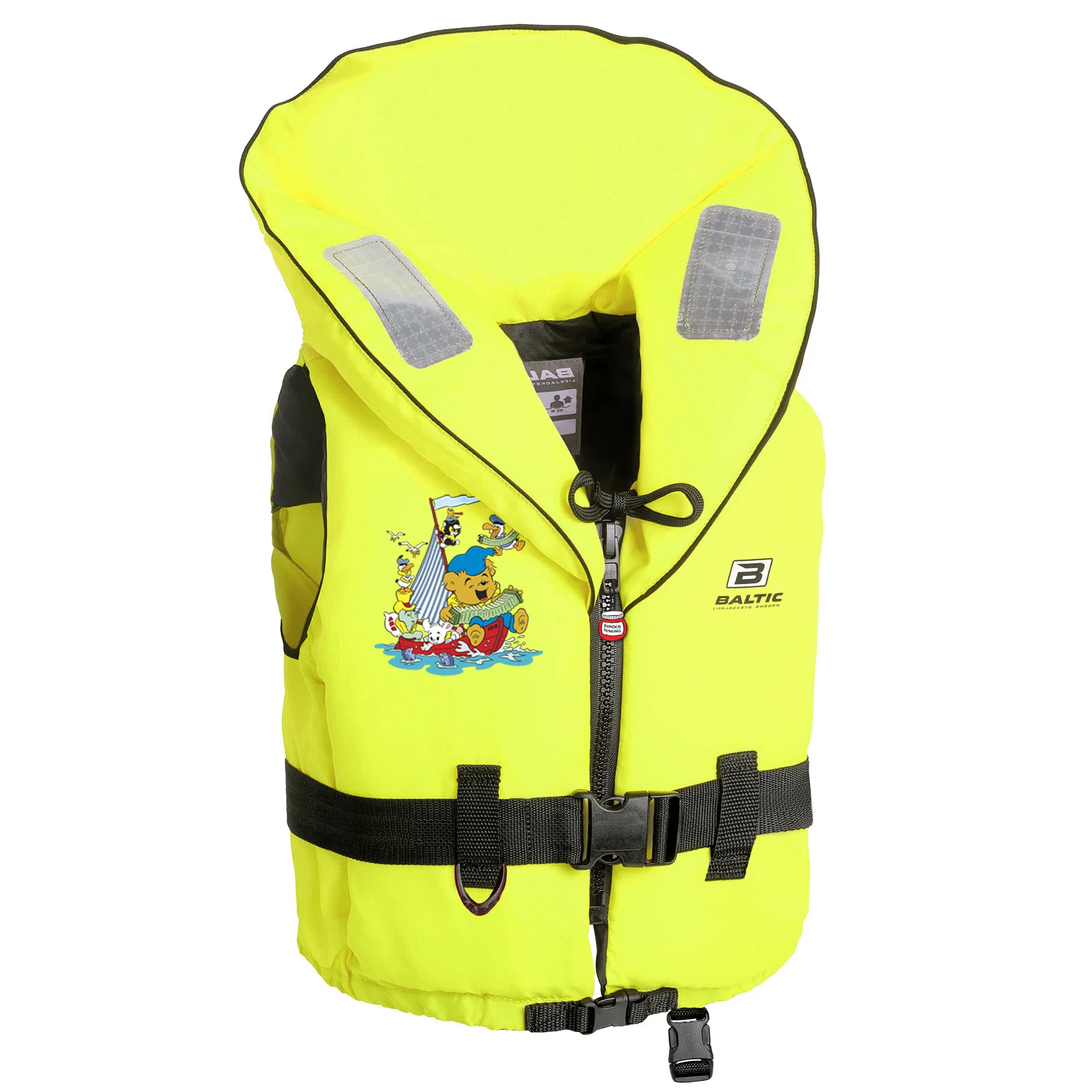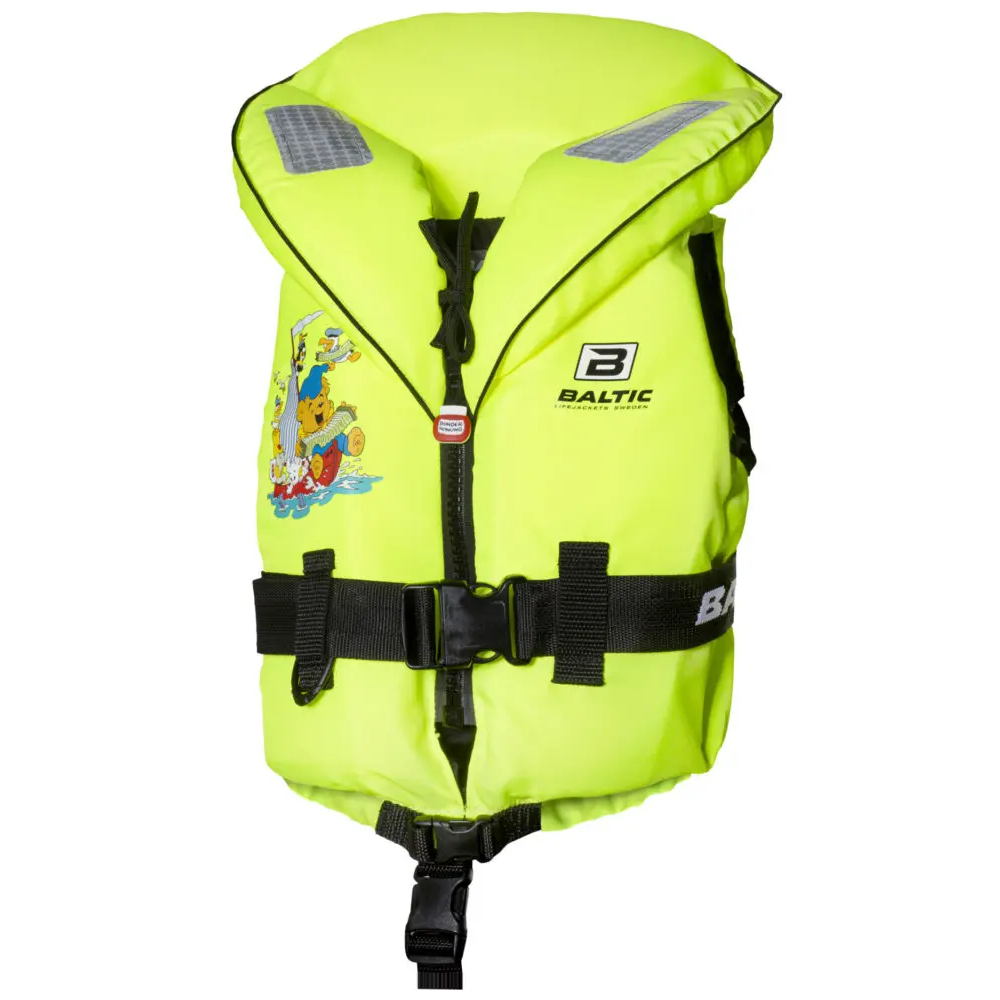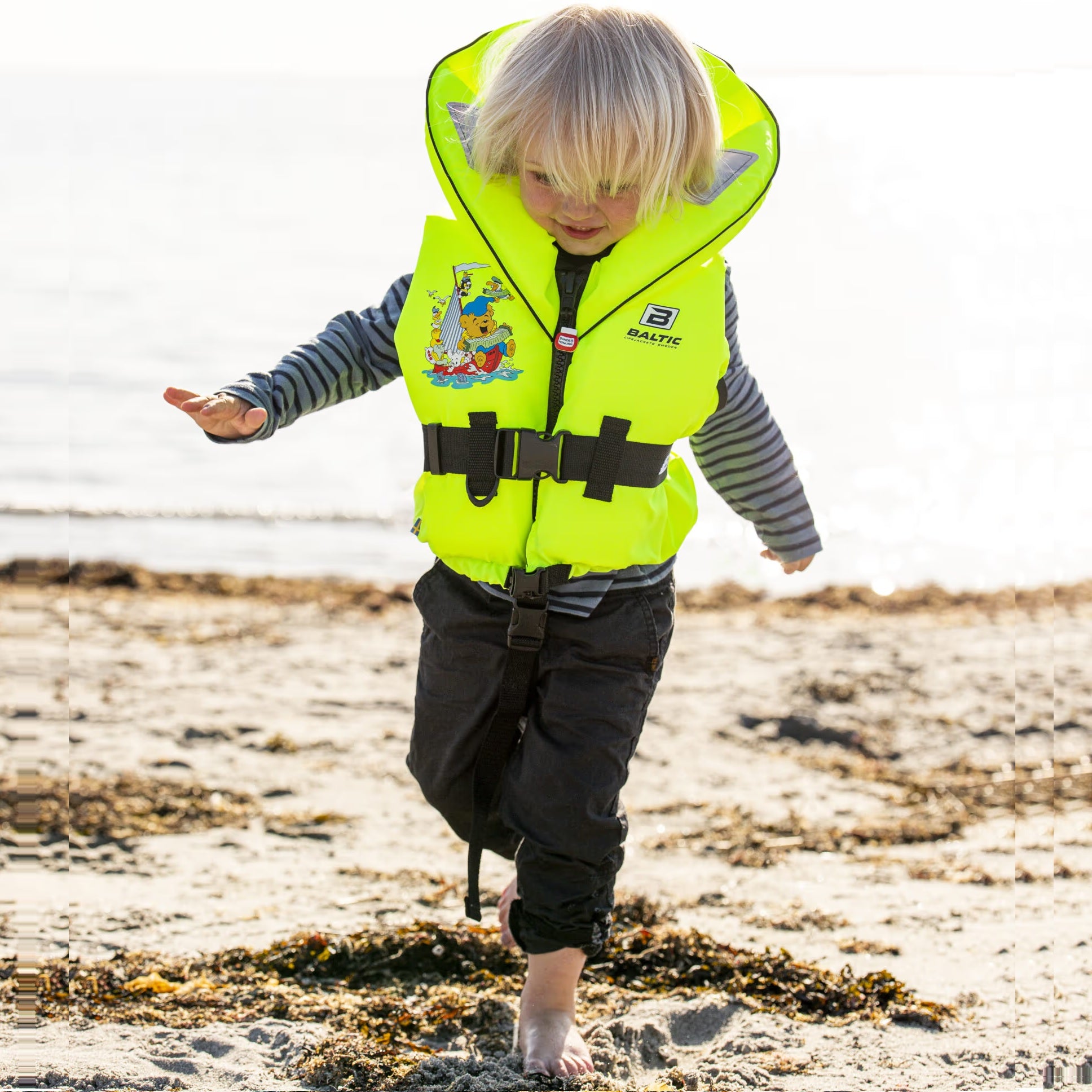 Bamse Life Jacket
Baltic's Skipper has been joined by Bamse and his friends! With colourful prints on the front and back, children go on adventures in the sailboat Ida. In addition, there is always a jar of honey in hand. The lifejacket is a certified 100N life jacket with high visibility, crotch straps, whistle and reflectors. The sturdy collar keeps the airways safely above the water surface. 100N carrying capacity and is classified as a life jacket. A lifejacket saves lives. It is designed to always turn the user to a supine position and keep the airways clear above the water surface by a good margin, even if the user is unconsciousness or cannot swim. Lifejackets are available with inflatable lung or with solid buoyant material, common to all is that in the activated position they have most of the buoyancy on the front and a sturdy collar that supports and holds up the head. A lifejacket is the obvious choice for people who cannot swim. Lifejackets always have a carrying capacity of at least 100N.

Quickly turns to safe position.
Crutch strap included.
Retro reflective.
Whistle included.
Size :  Weight  3-10 kg. ( Baby ), 10-20 kg. ( Child ).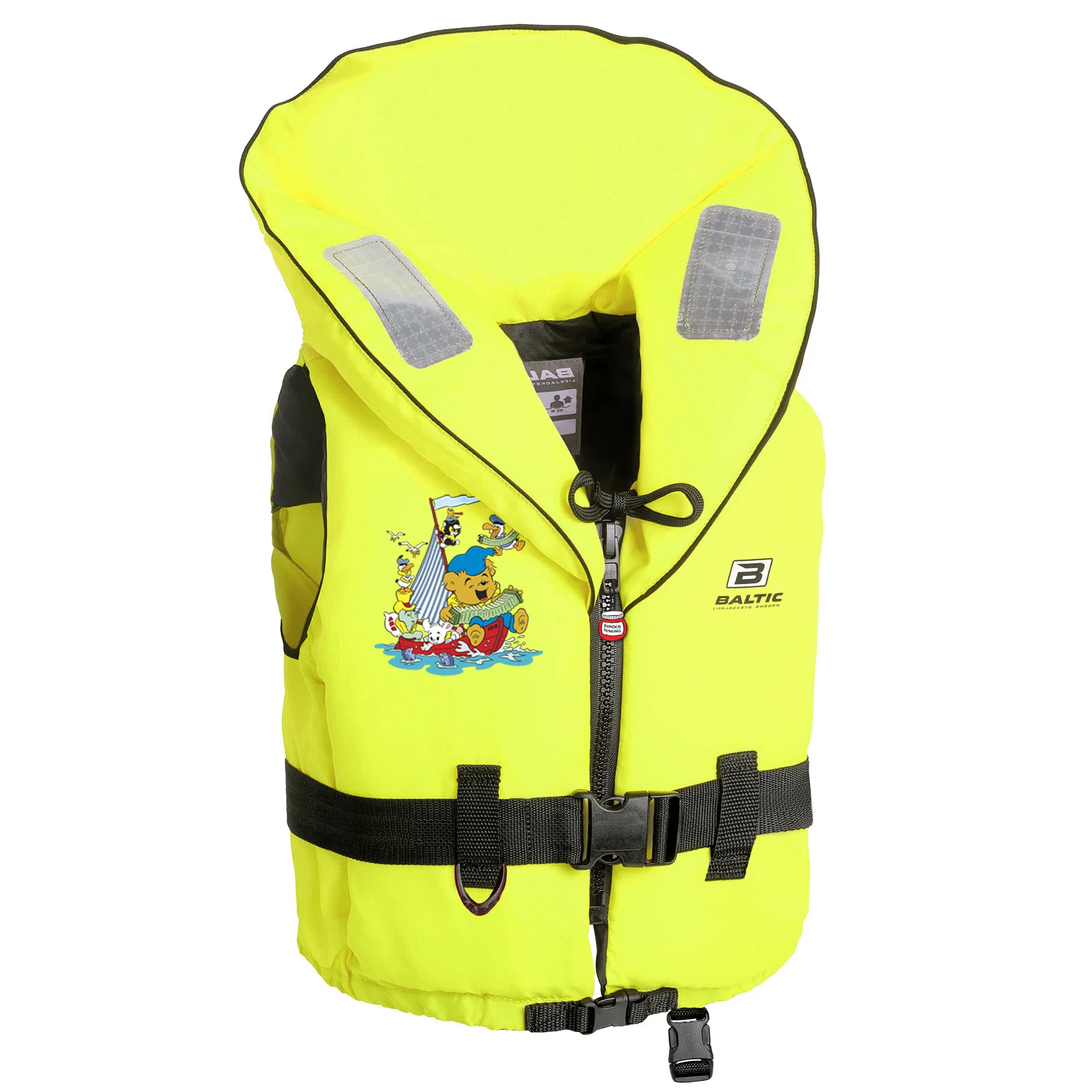 Related items
Sold out
Sold out
Sold out
Sold out
Sold out