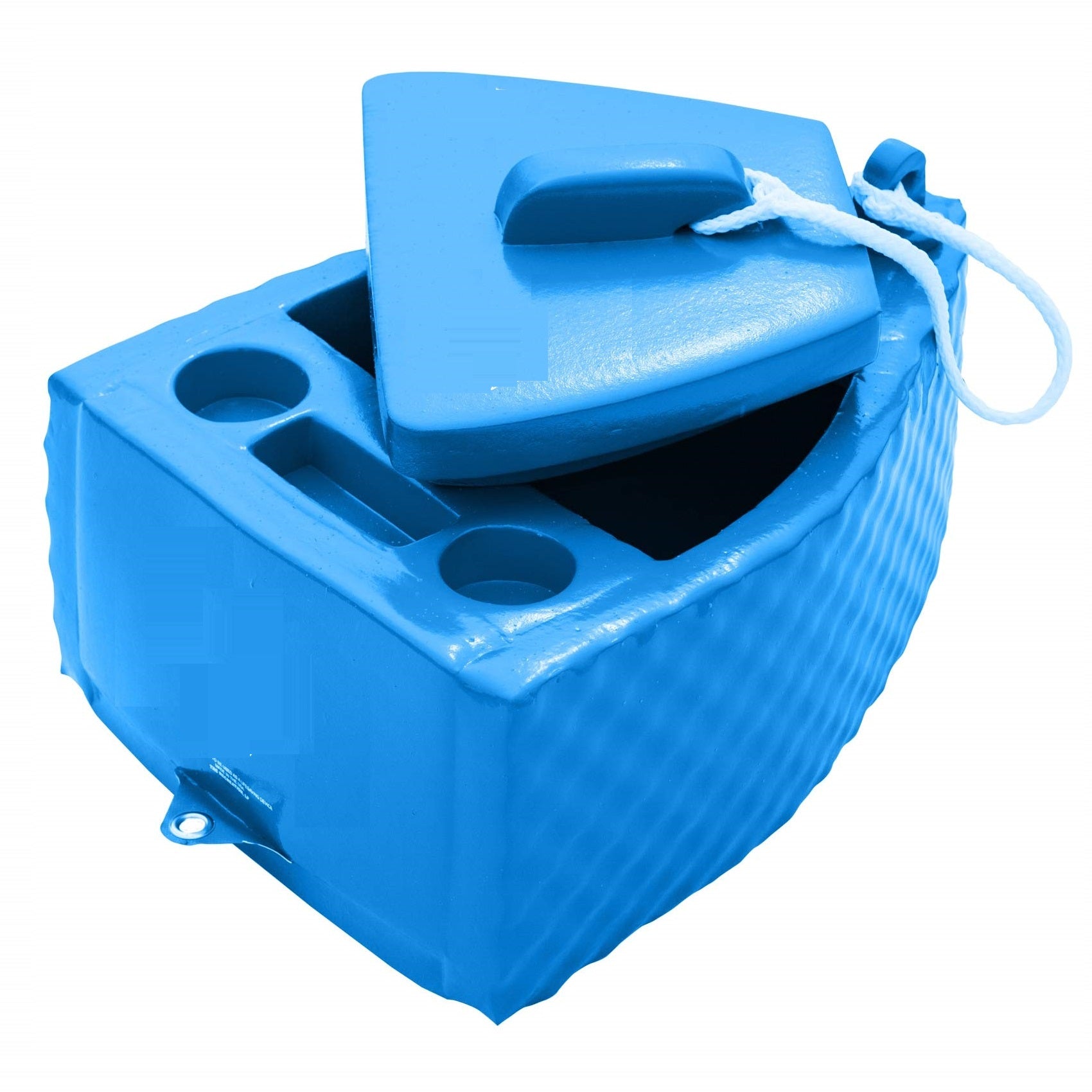 Beverage Cooler
Recreation Super-Soft Floating Cooler has beverage holders on top of a Kooler. There is a tie off grommet on back and loop in front. The S.S. Goodlife Floating Kooler accommodates ice and up to 18 of your favorite beverages keeping them cold for hours. The glossy vinyl coating is durable, and the thick foam construction insulates and easily keeps the kooler level in water. This model comes in Bahama Blue.
There's no better way to keep beverages chilled than in the Floating Cooler. Shaped like a boat, and made from buoyant foam, it holds ice and up to 18 beverages. A nifty tie-off lets you tie it to the pool or dock so it doesn't float away.
You don't have to get out of the pool to enjoy a drink - the boat-shaped Floating Cooler keeps drinks within reach, and on ice Lid is secured to the base by a thick nylon rope
Holds 18 drinks, and includes 3 cup holders when lid is removed.
A tie-off loop in the front and tie-off grommet in the back allows you to secure the cooler to a kayak, boat or dock.
Vinyl coated
Made with 100% closed cell foam
Size :  9.5" W x 17" D x 23" H.