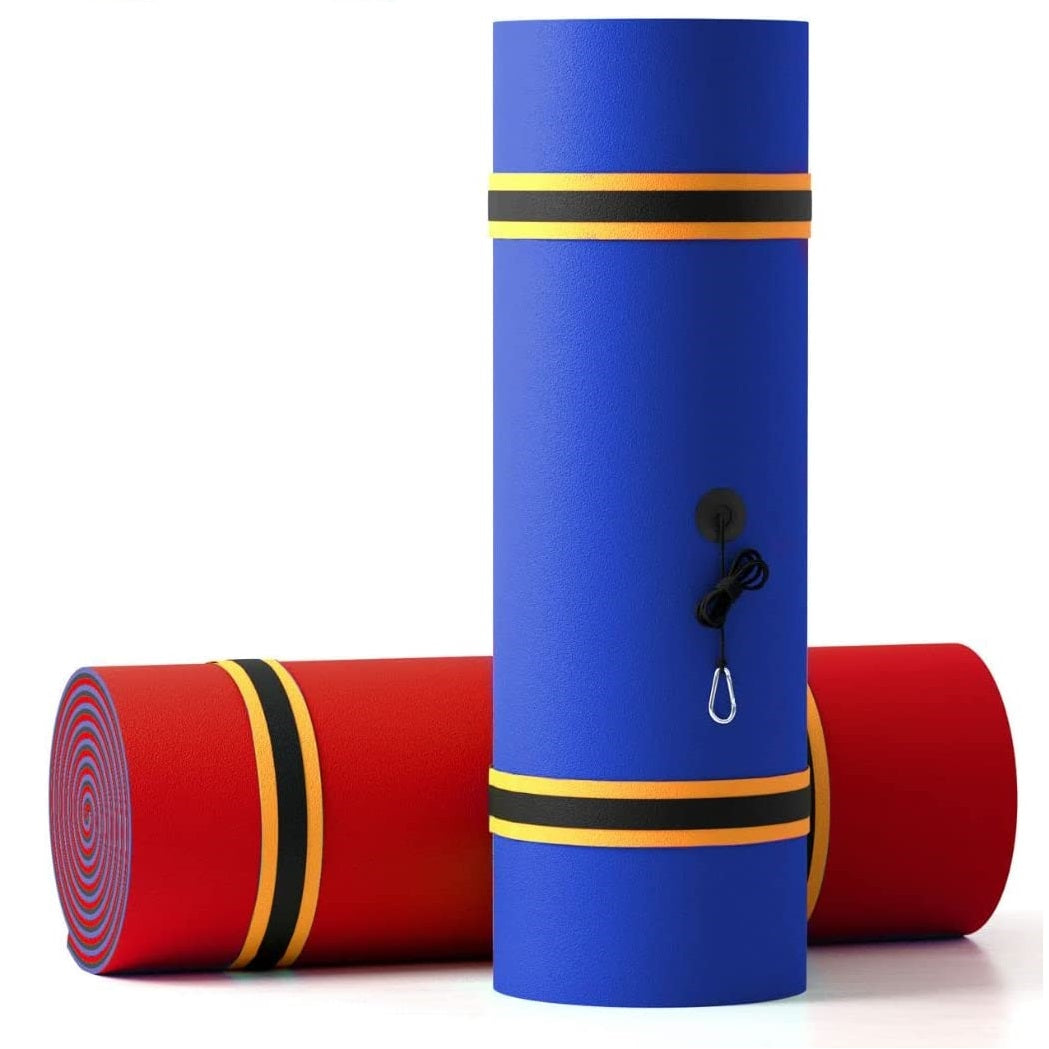 Floating Mats
Quality and Safety :

 

Aquaria's Floating Mats has lots of room for fun, with its 12 x 6 ft, and 

18 x 6 ft

 size and great colors for high visibility and safety.

Relax Fun You Got It :

 

Relax or have a blast with family and friends, you choose. Whether on a pool, the ocean, the river or any body of water, this float will provide you with endless memories of fun and time well spent. .

Durability & Storage :

 

1.3 inches thick and made with High-Quality XPE foam. We developed a proprietary inner net + heat sealing to ensure the aqua pad's high durability.

Great float for adults or kids!

12' x 6' h

olds 

up to 400 Kg.

18' x 6' holds 

up to 598 Kg.

Size : 12' X 6', 18' X 6'.