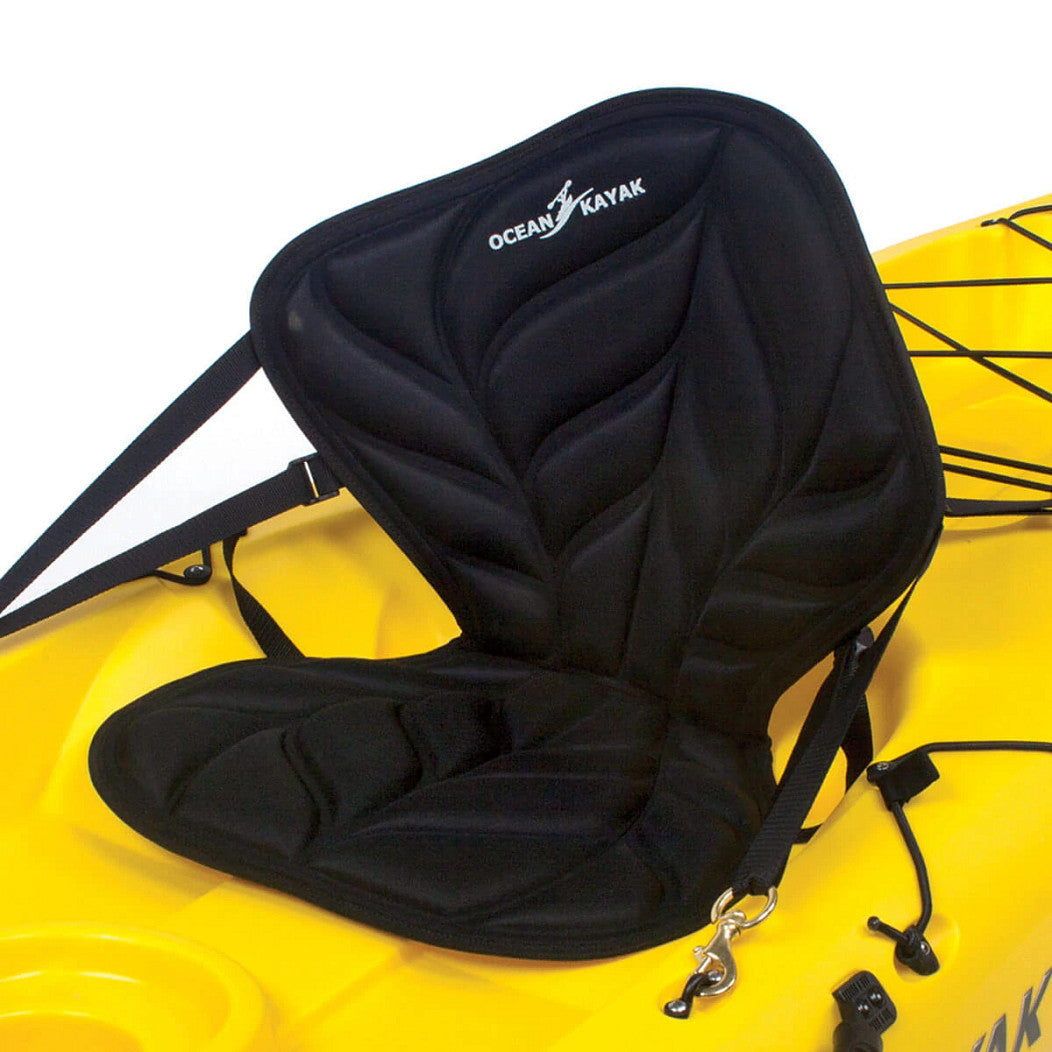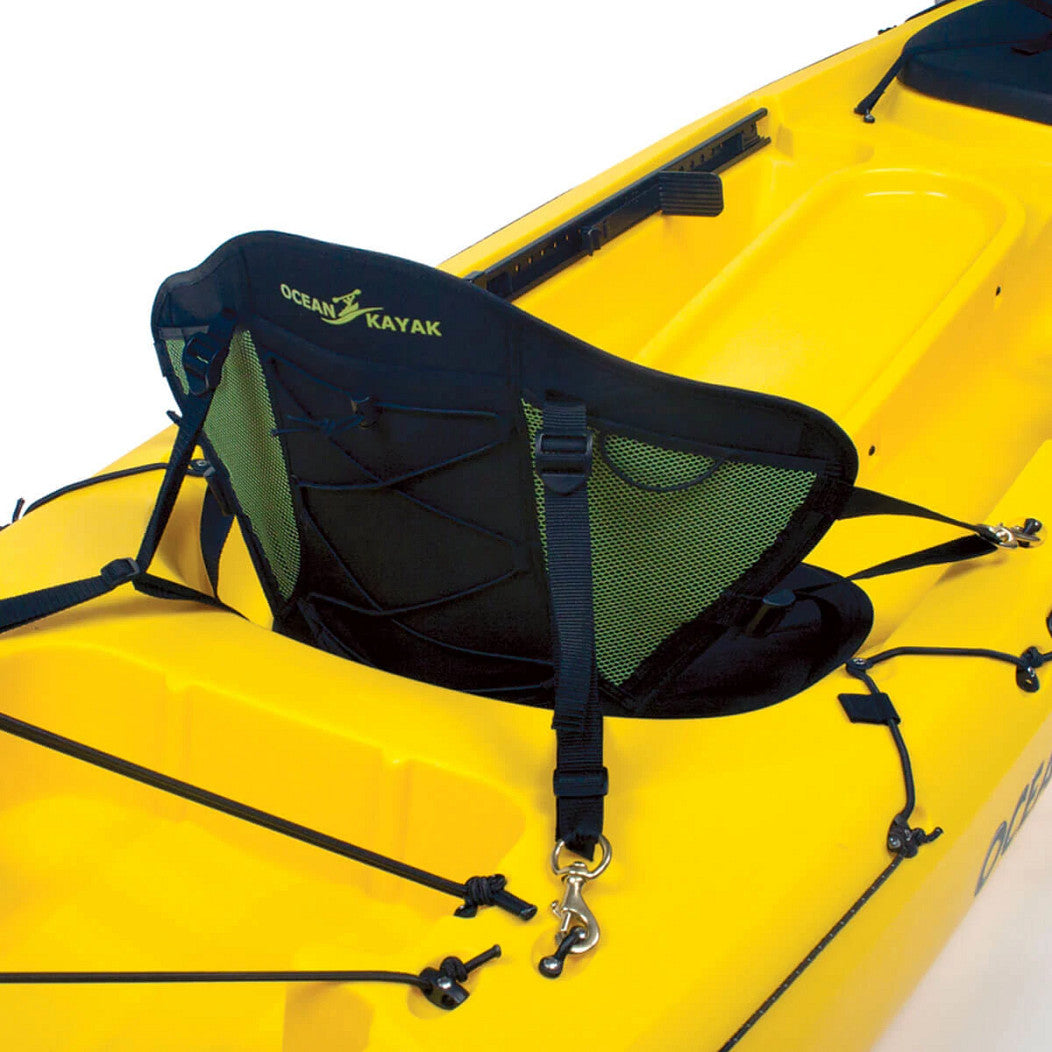 Comfort Zone Seat Back
Perfect for a full day on the water, the Ocean Kayak Comfort Zone Seat Back is taller for additional back support, and the seat padding has cushioning for a softer ride. The compression molded design, of polyester and EVA foam, has channels that encourage airflow creating a built-in ventilation system to help keep you cool and dry. The seat attaches using brass swivel buckles.

Built-in ventilation channels promote airflow and keep you cooler and drier on the water.

Tall seat back for maximum support.

Four-way adjustable mounting straps create perfect seating comfort.

Compression molded polyester with closed-cell EVA foam.