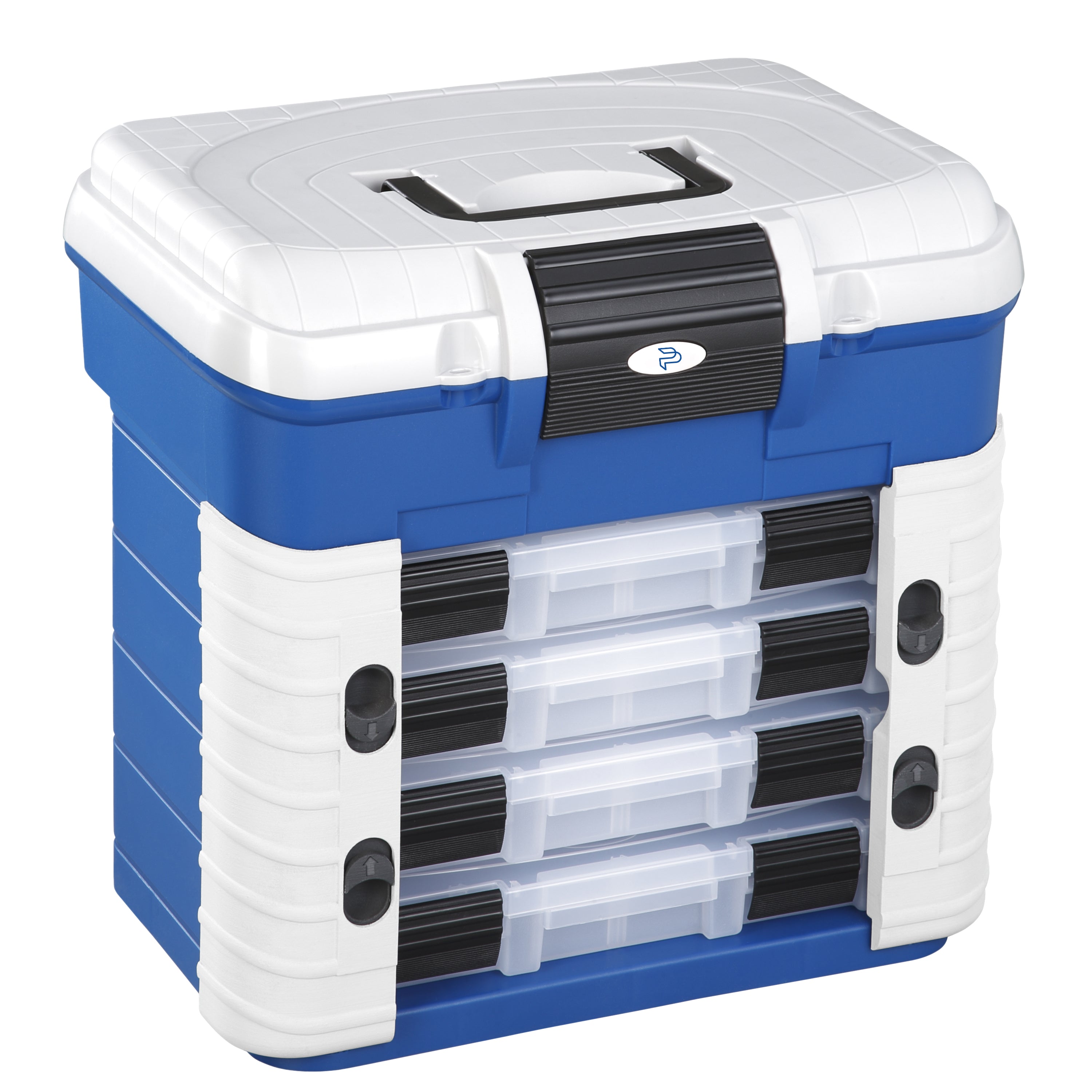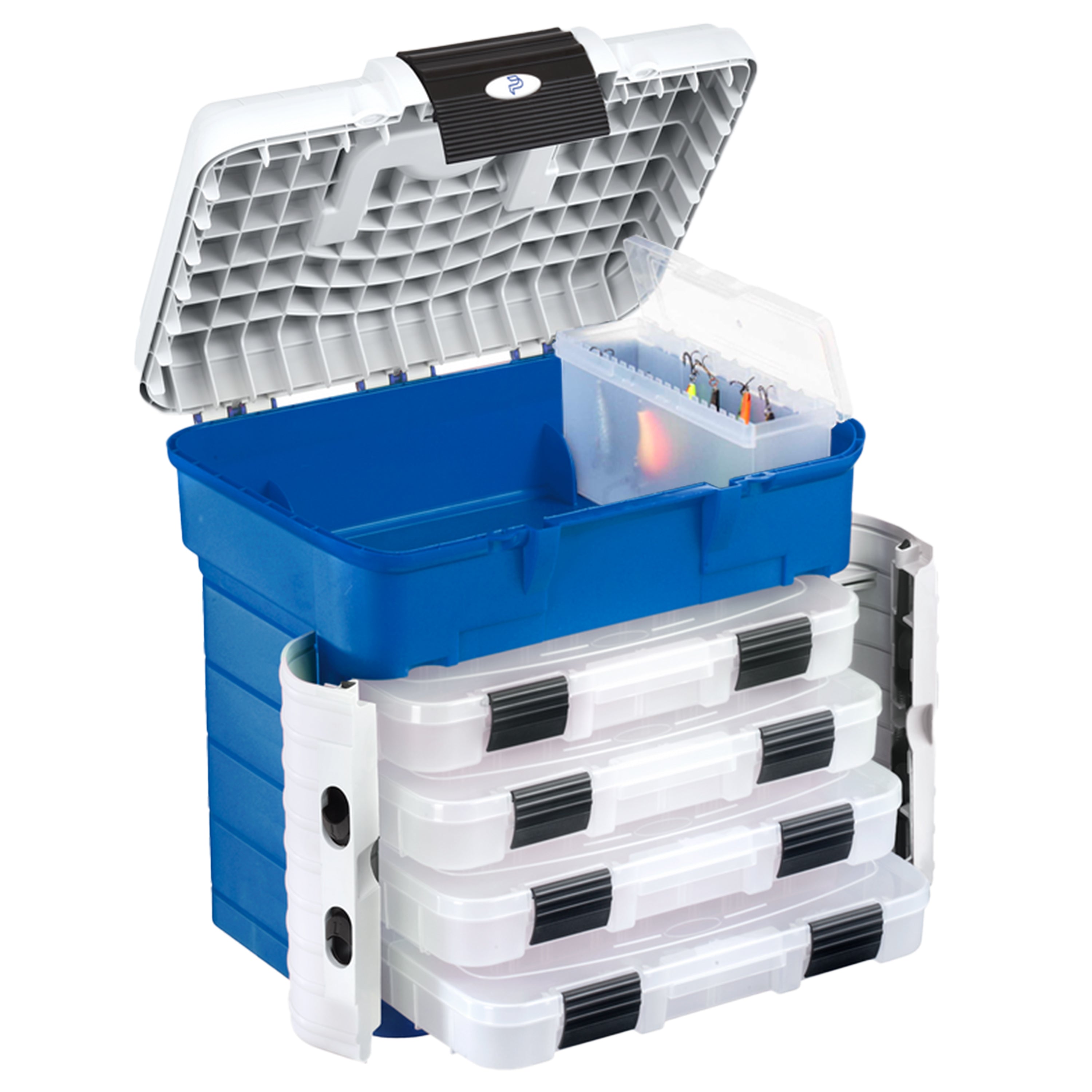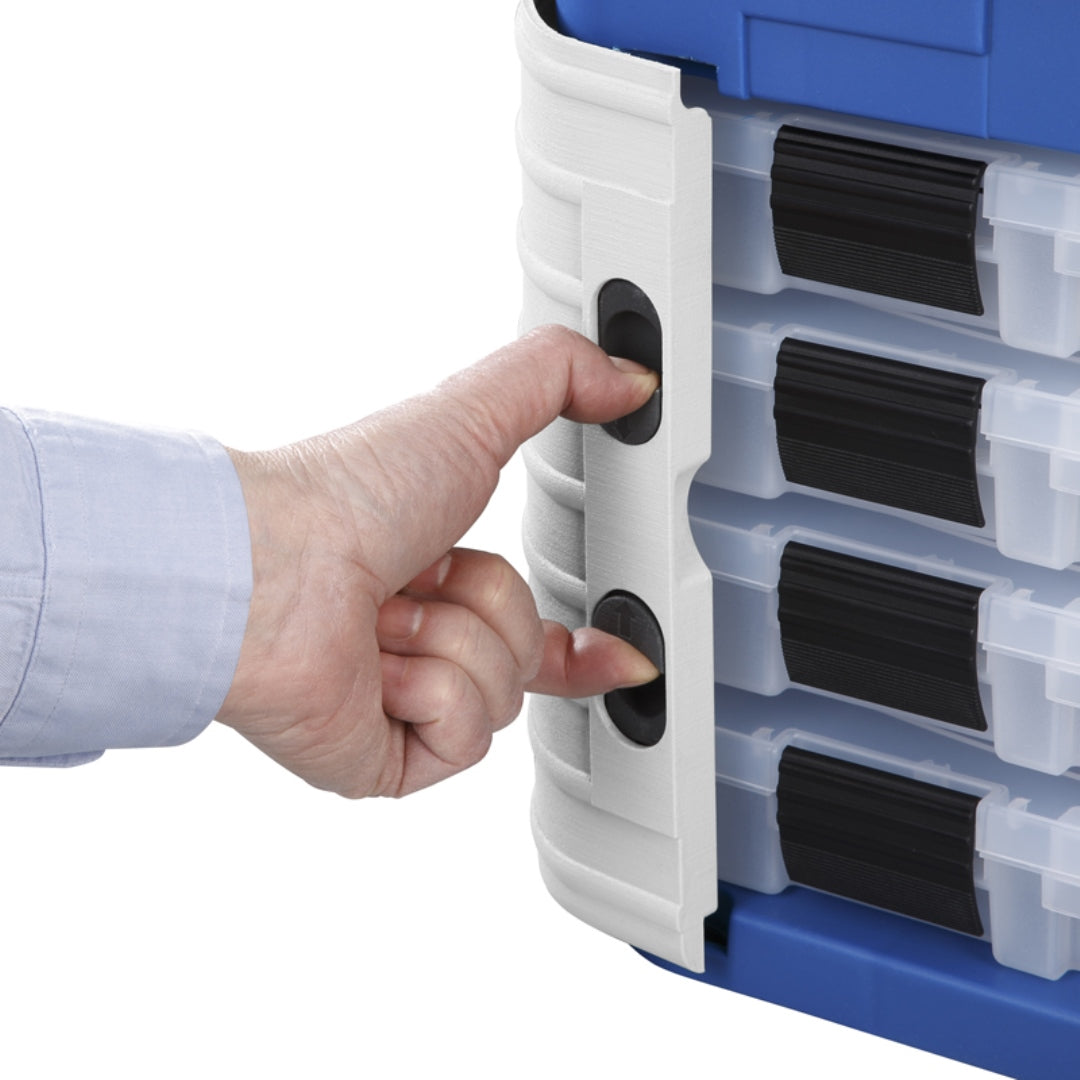 Panaro Box 501270
This fishing case features a lid that acts as ergonomic seat and has a load capacity up to 150 kg,  there is a large compartment to store your fishing gear.
Material : polypropylene.
It features a double-hook locking system for convenient and secure closing, and includes 1 artificial bait box  and 4 boxes with movable dividers.
Plastic fishing Box 501270 with internal measurements 420 x 303 x 400 mm and            16.53 x 11.92 x 15.75 inch. 
Weight : 3.63 Kg
Colors : blue bottom, grey accessories and black locks.