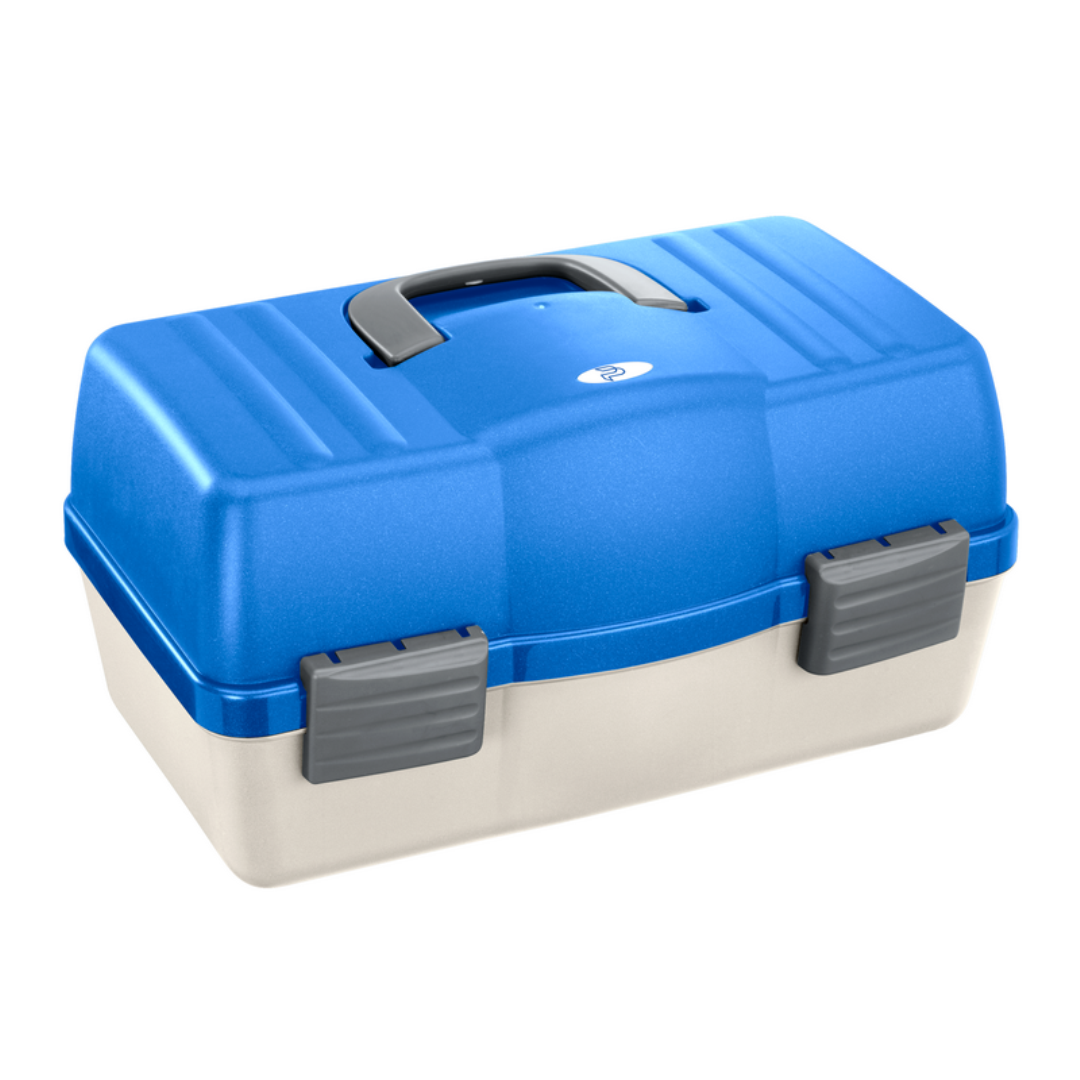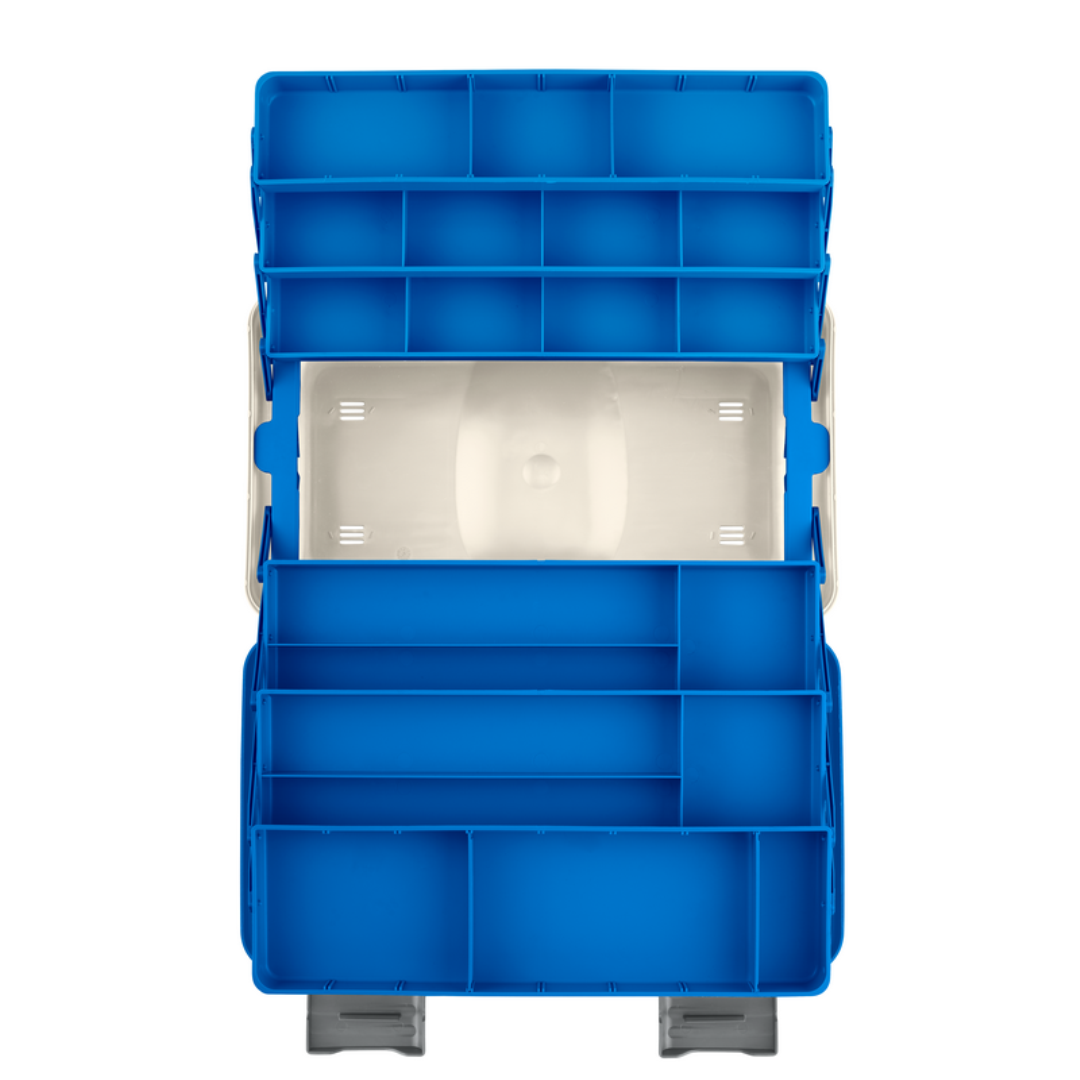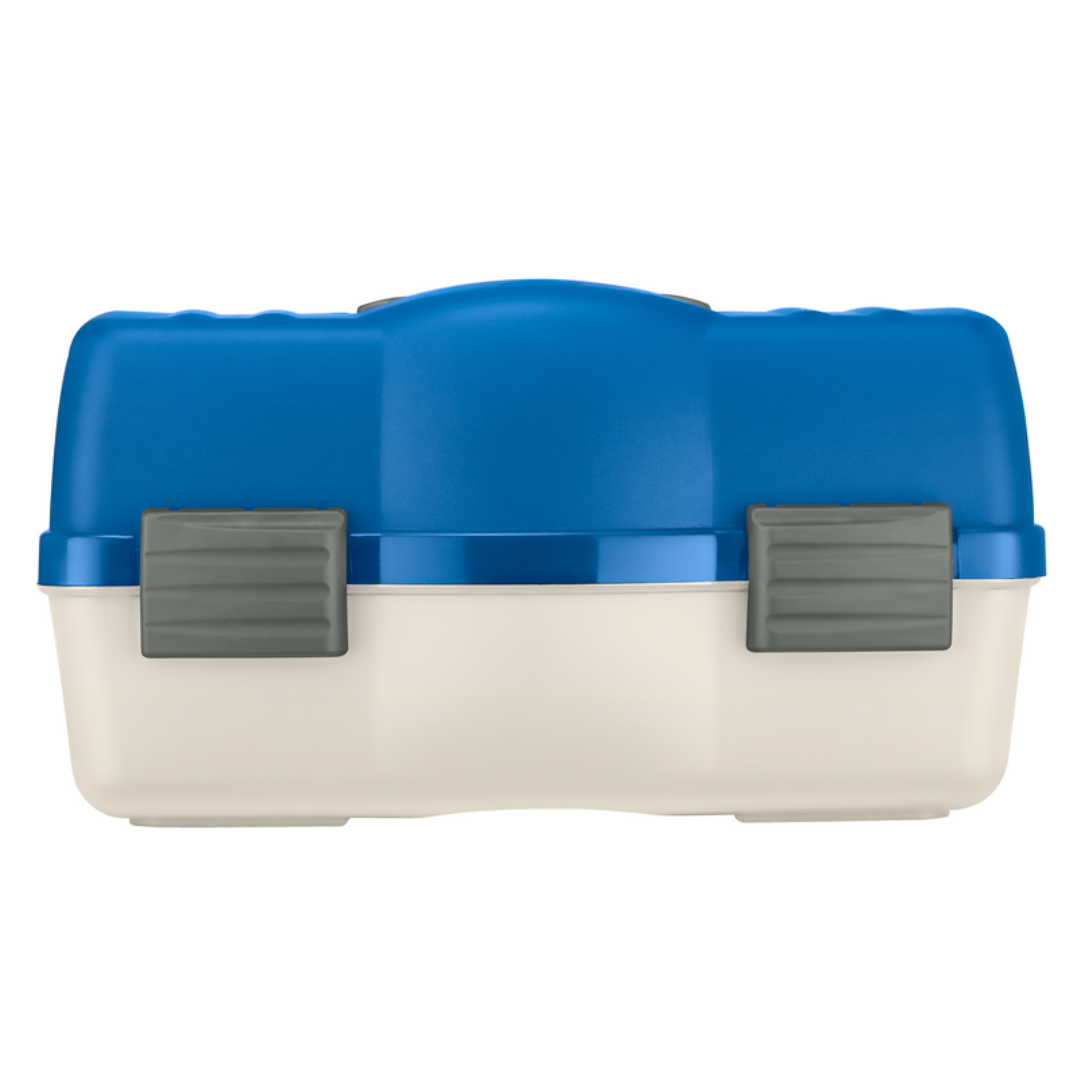 Panaro Fishing Box 138
Panaro plastic case 138 fishing accessories holder, equipped with 6 shelves with various compartments to contain various small parts .

Practical and functional fishing case. Made of reinforced shockproof and waterproof plastic. It is adorned with an ergonomic handle integrated into the lid for easy transportation. It seals with two safety clips. Suitable for all conditions, as it is waterproof .An essential fishing accessory.

Colors: ivory bottom, cobalt blue lid and grey locks.

 Material: polypropylene.

External dimensions :  460 x 282 x 253 mm / 18.10 x 11.10 x 9.93 inch.

Weight :  2.66 Kg.