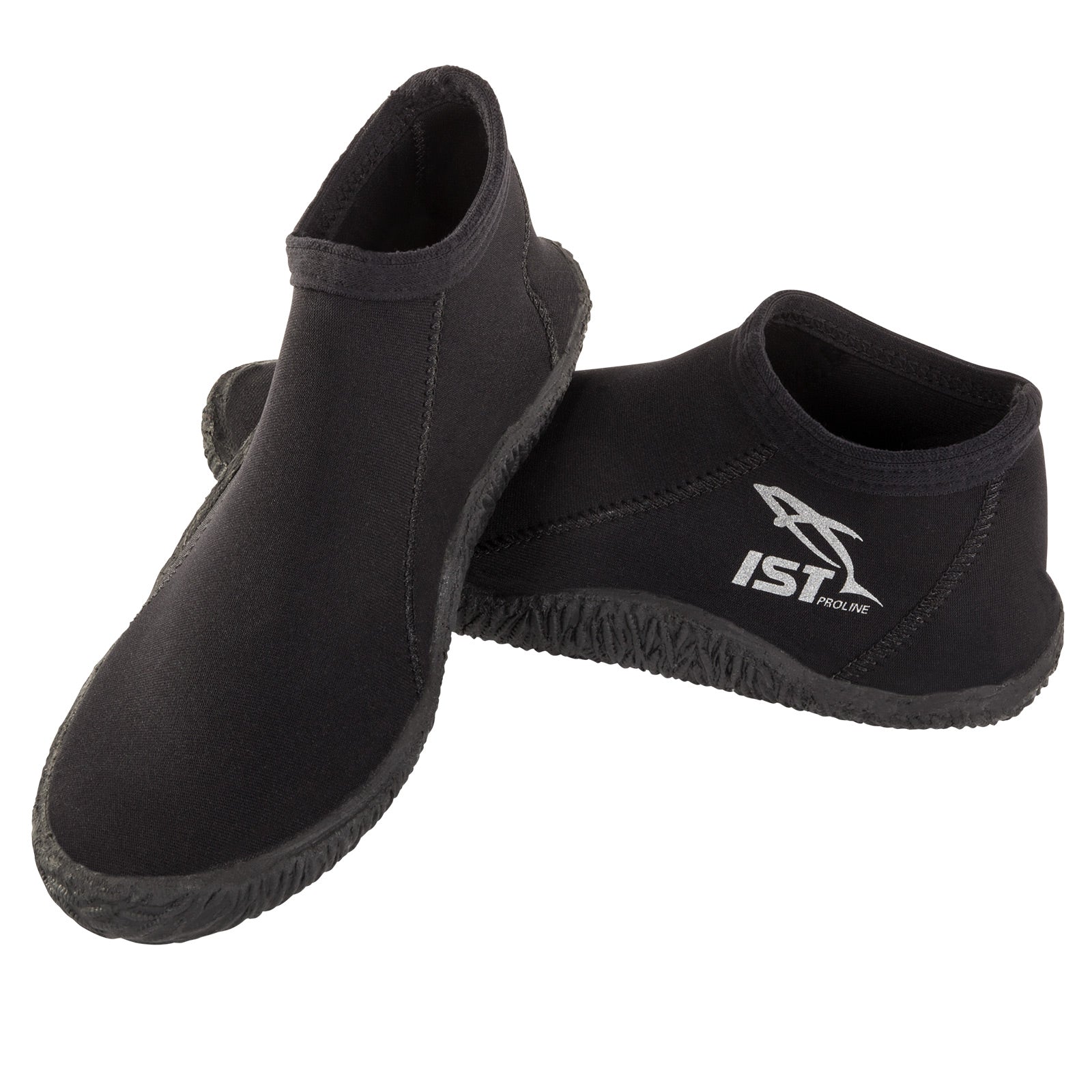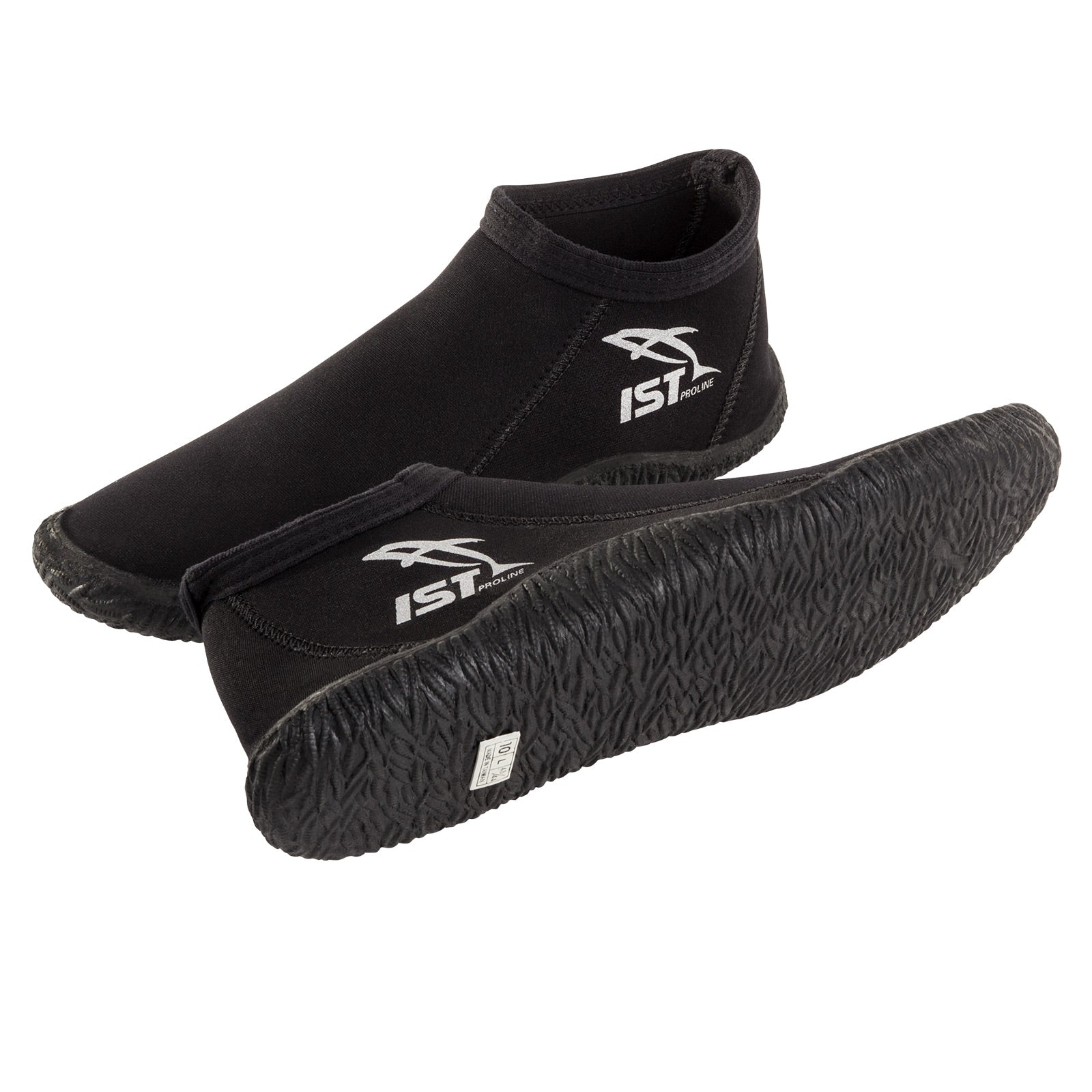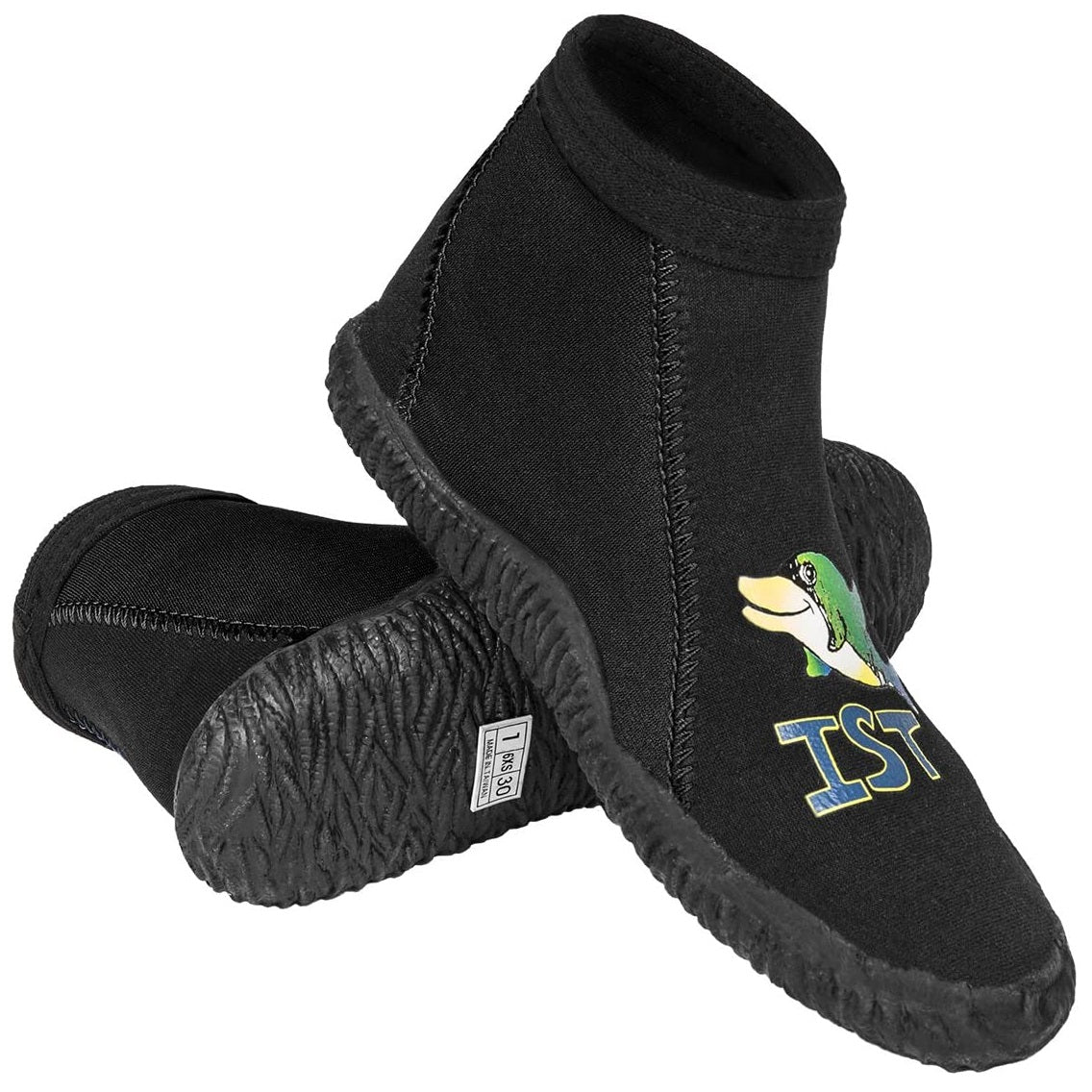 Low Cut Boots
Versatile IST S38 B and BK 3 mm Low Cut Sturdy Warm Water Booties with Vulcanized Rubber Sole are a great choice in foot protection for every warm water occasion: with or without fins, for diving, snorkelling, personal watercraft wear or beach combing.

Lightweight, yet rugged and sturdy, this is a booties that stands up to repeated use and machine washing, making it a popular pick for use as a rental booties.

Neoprene upper is low cut with a stretchy neck cuff for easy donning and doffing, yet high enough to protect the ankles from fin strap chafing.

The upper's seams are blind stitched and glued to minimize water flushing and provide extra durability.

S38 B and BK can be worn with or without fins, making it a great option not only for ocean, river and lake watersports, but also for use as a pool shoe.

Out of the water, S38 B and BK, Vulcanized rubber sole offers protection and traction on slippery rocks.

Size:  1 (30), 2 (31/32), 3 (33), 4 (34/35), 5 (36), 6 (37/38), 7 (39), 8 (40/41), 

9 (42), 10 (43/44), 11 (45), 12 (46/47), 13 (48).