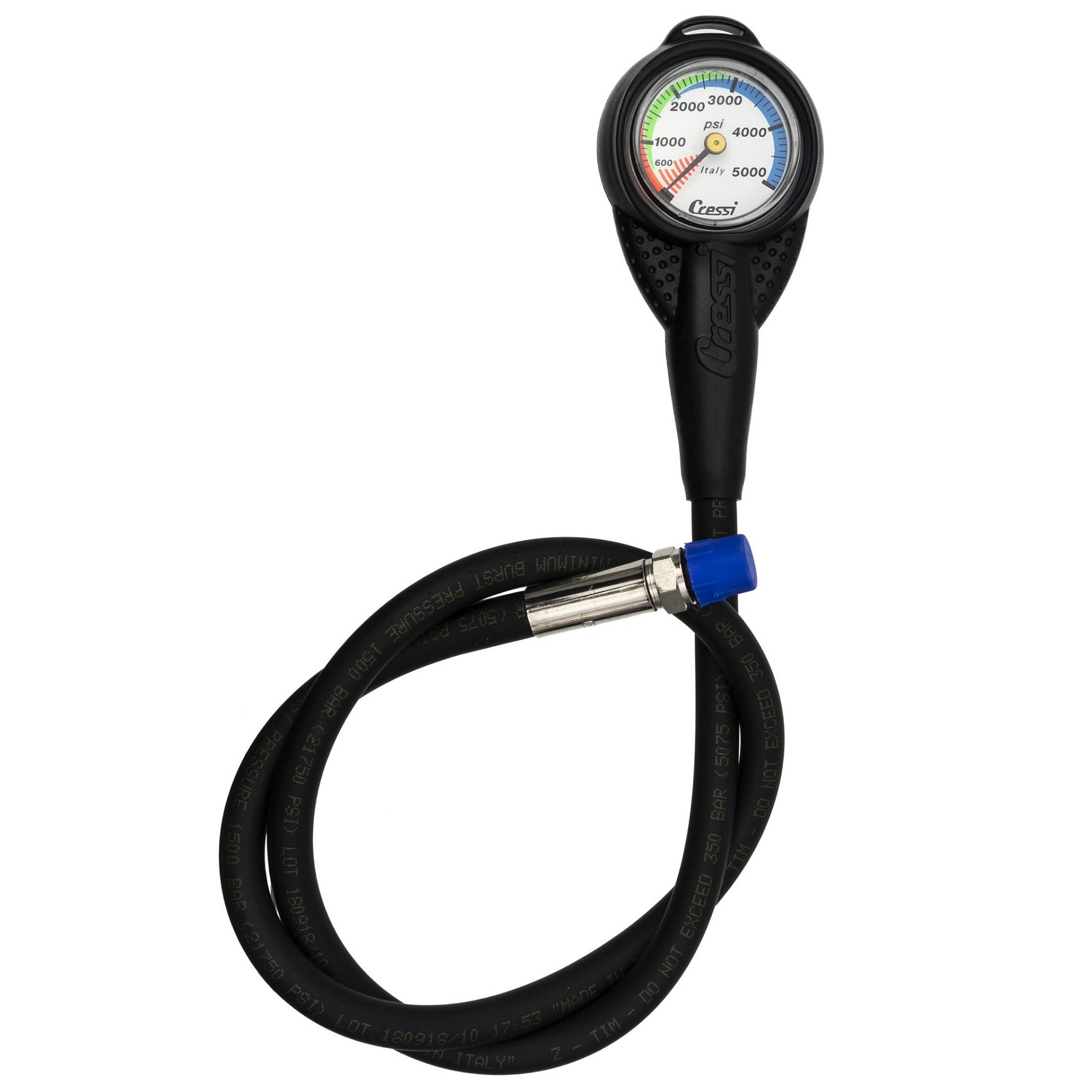 Mini SPG Pressure Gauge
The Cressi mini pressure gauge is a small, light-weight gauge that has been specifically designed to avoid excessive strain on the HP hose that connects to the first stage of the regulator.

The instrument has a

 

metal case

 

in chromium plated brass and is therefore extremely strong.

The front glass is made so that it also acts as a

 

pressure relief valve

.

In the event of a sudden increase in pressure inside the instrument, the glass rises slightly, allowing the excess pressure to escape.

The luminescent dial is calibrated

 

up to 350 BAR

 

in the metric version and

 

5000 PSI in the imperial

 

one.

The area below 50 BAR is highlighted in red, the one between 50 and 200 is green and that from 200 to the end of the scale is light blue.

Case material :

  Chromium plated brass.

End scale : 

350 BAR or 5000 PSI.

Face : 

luminescent with colored sections.

Pressure release valve :

  Incorporated.

Instrument diameter :

  50 mm.

Height of case :

  14 mm.

Total instrument height : 

17 mm.

Hose diameter : 

11 mm.