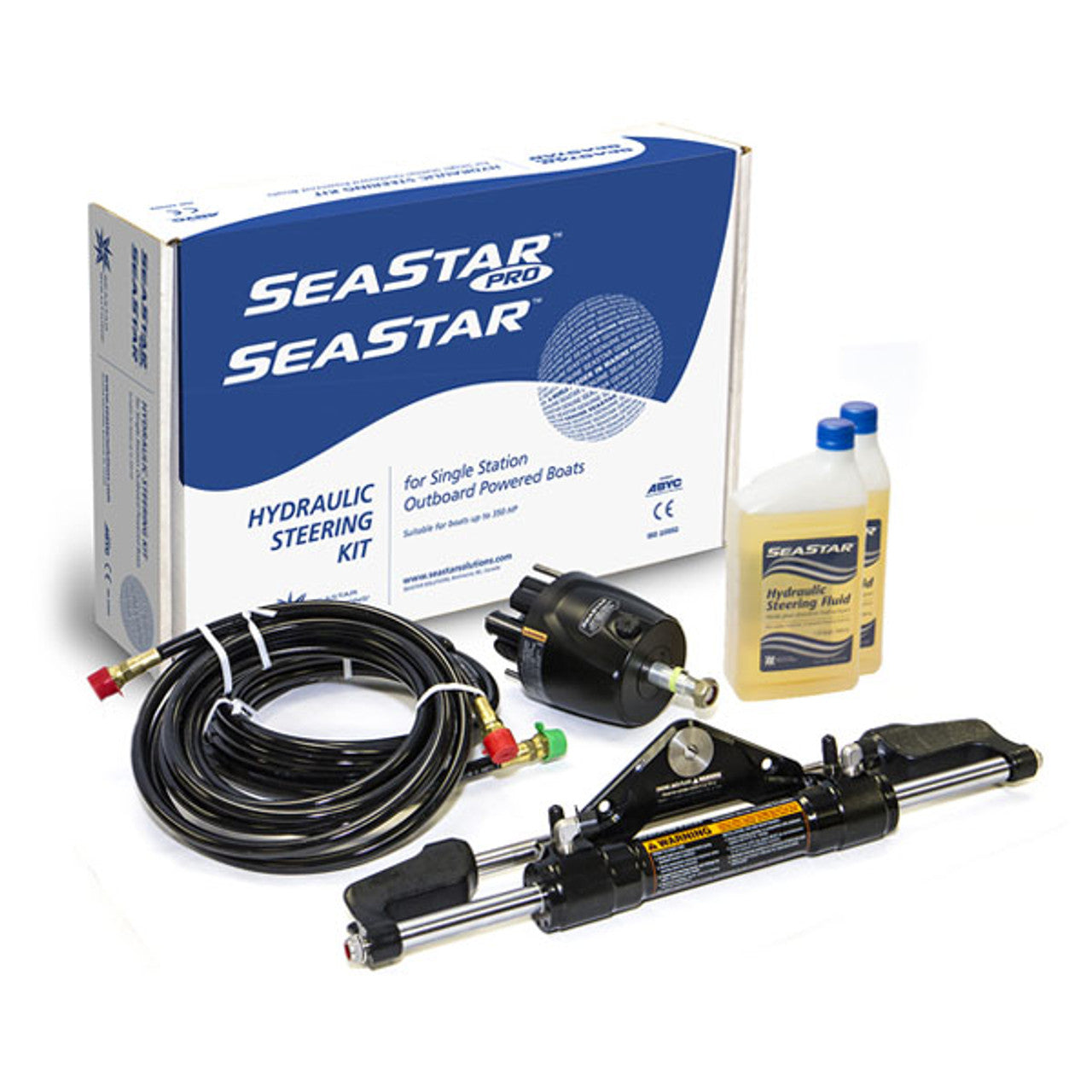 Seastar Hydraulic Steering Kit
HK6300 Seastar Kit can be used on larger boats and for speeds up of to 60 miles per hour, these low-resistance hydraulic systems come as a kit with a Seastar helm, hydraulic cylinder, fittings, hydraulic oil, a bleeder kit and instructions.

Seastar HK6318 Kit are hydraulic single and multiple non-power-assisted outboard engine applications up to 300 hp for singles (450 hp for counter-rotating twins).

Provides easier and smoother steering than any other competitive systems.

 Standard 3/4" tapered steering wheel shaft.

 Suitable for most major outboard engine brands.

 Precision built and easy to install.

 Single engine, threaded tilt tube 300 HP maximum.

 Dual engines, threaded tilt tube 450 HP maximum combined. (Order tie bar separately).

Consist of: Helm (HH5271-3), Front Mount Cylinder (HC-5345-3), Hose Kit, 2 Quarts of Hydraulic Fluid (HA5430) and fittings for most applications.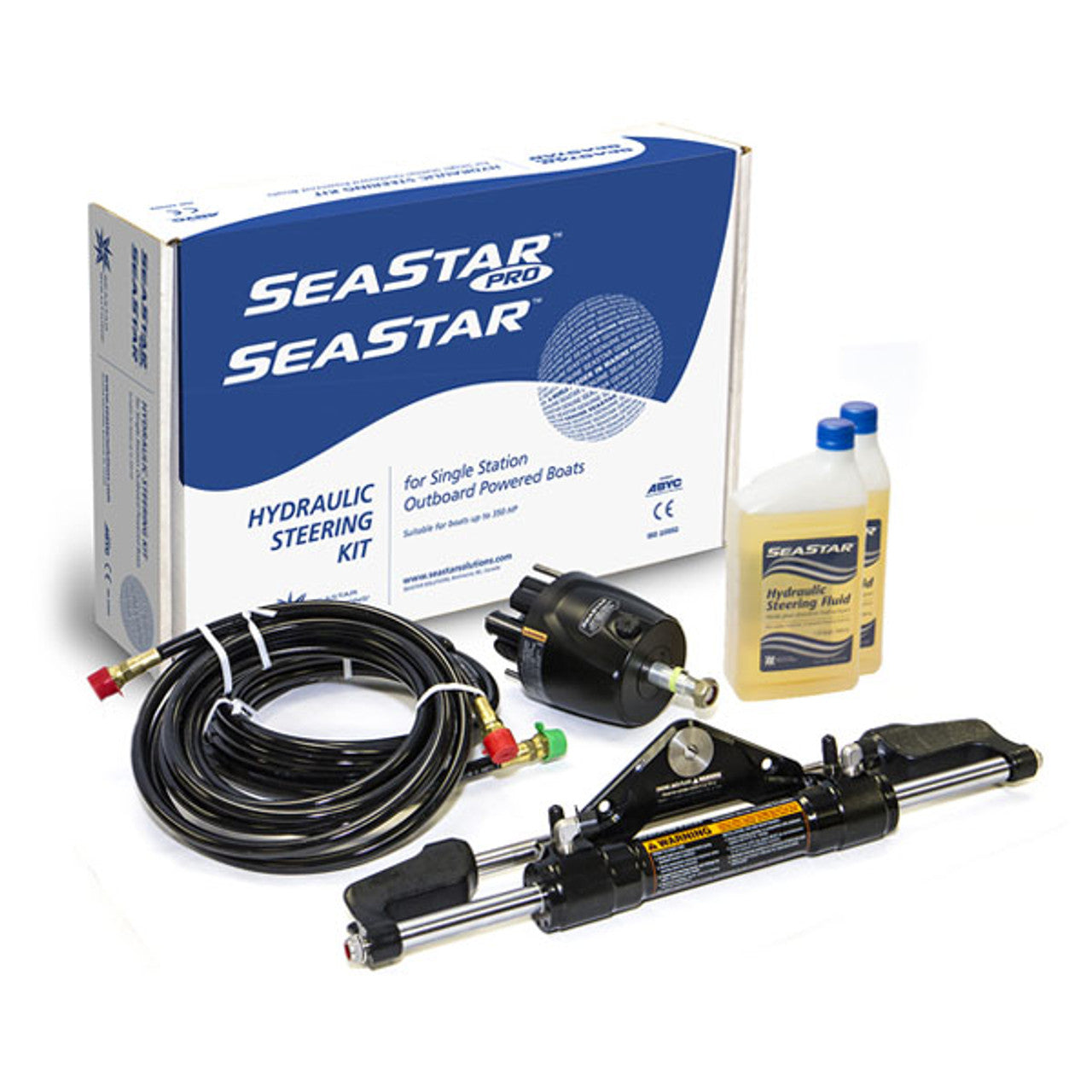 Related items
Sold out