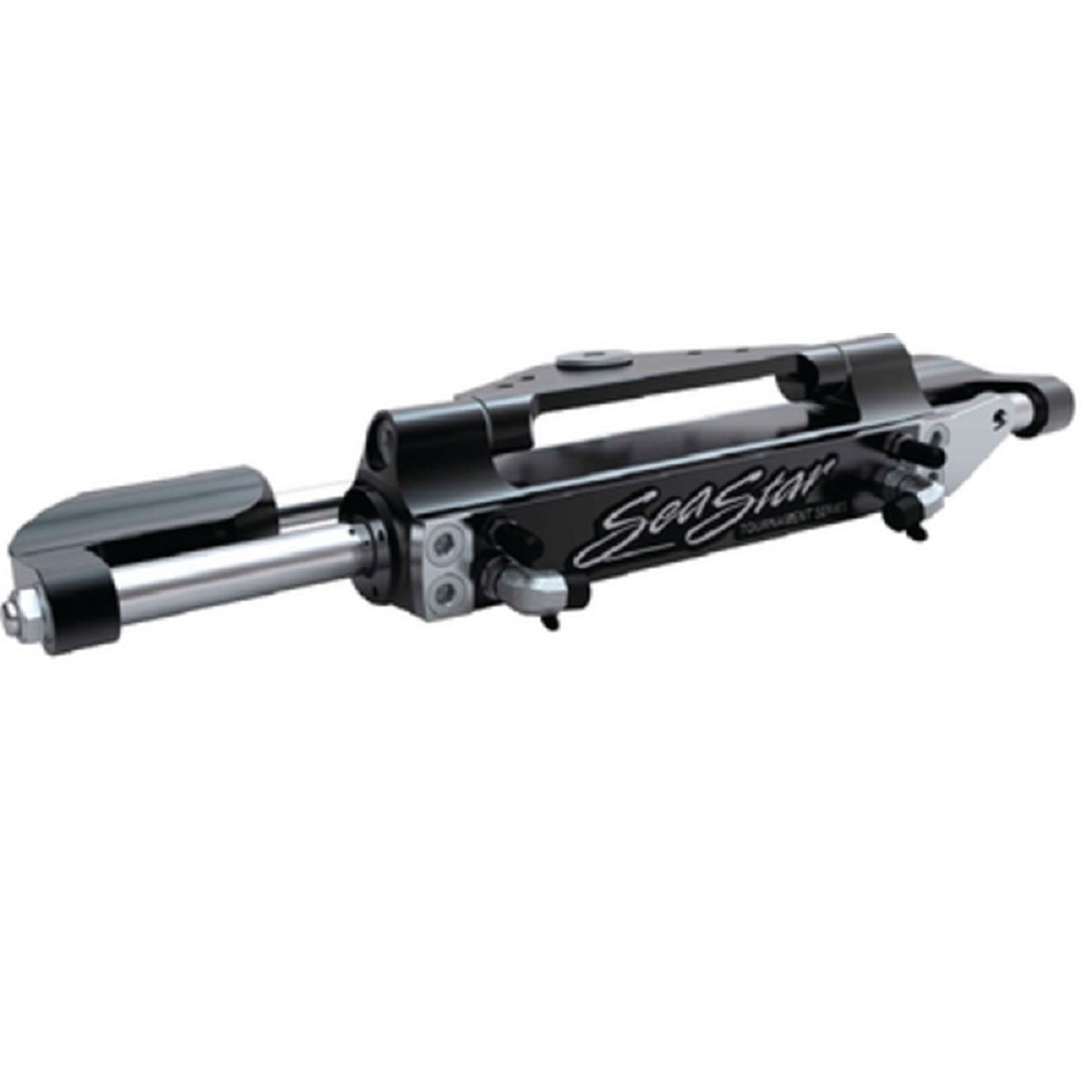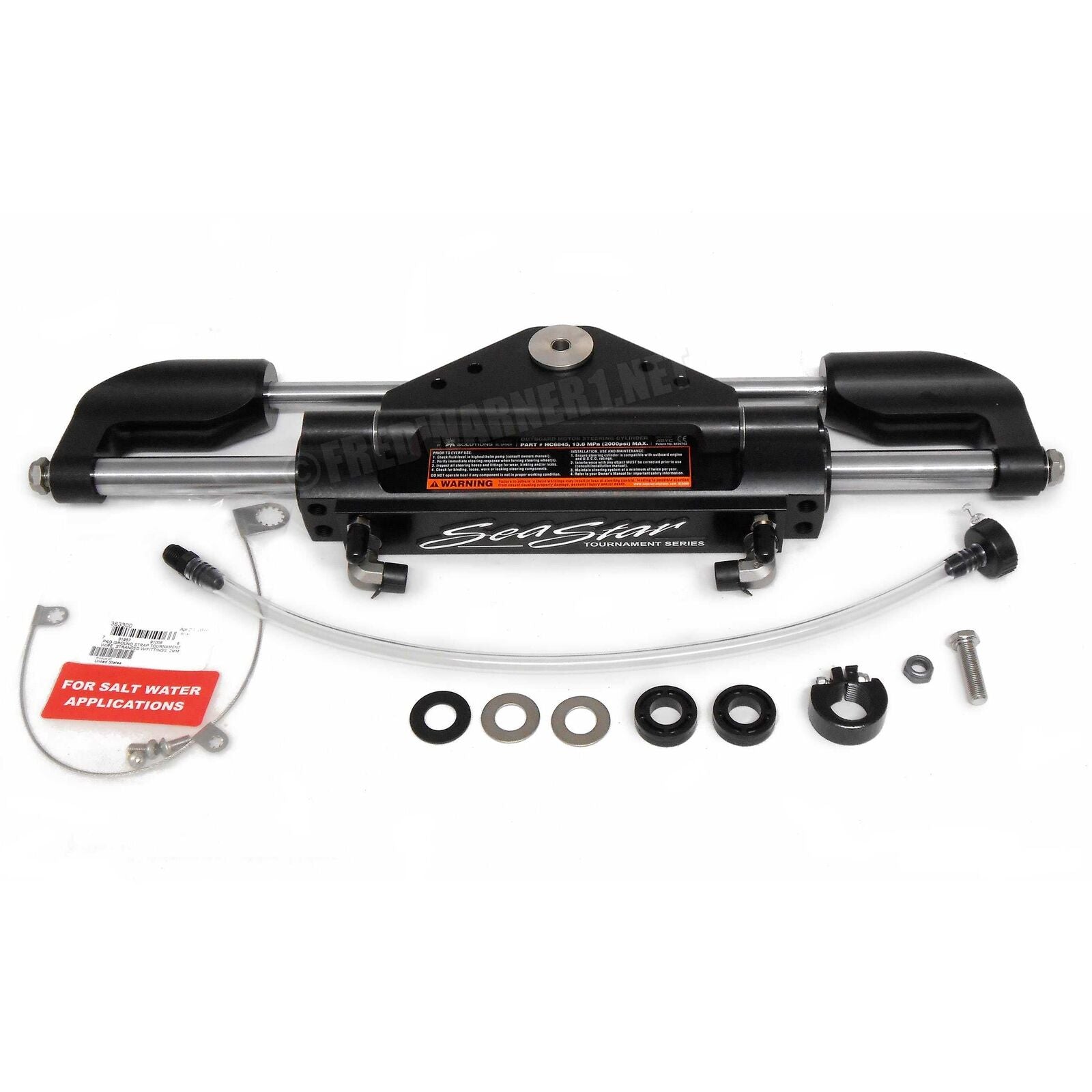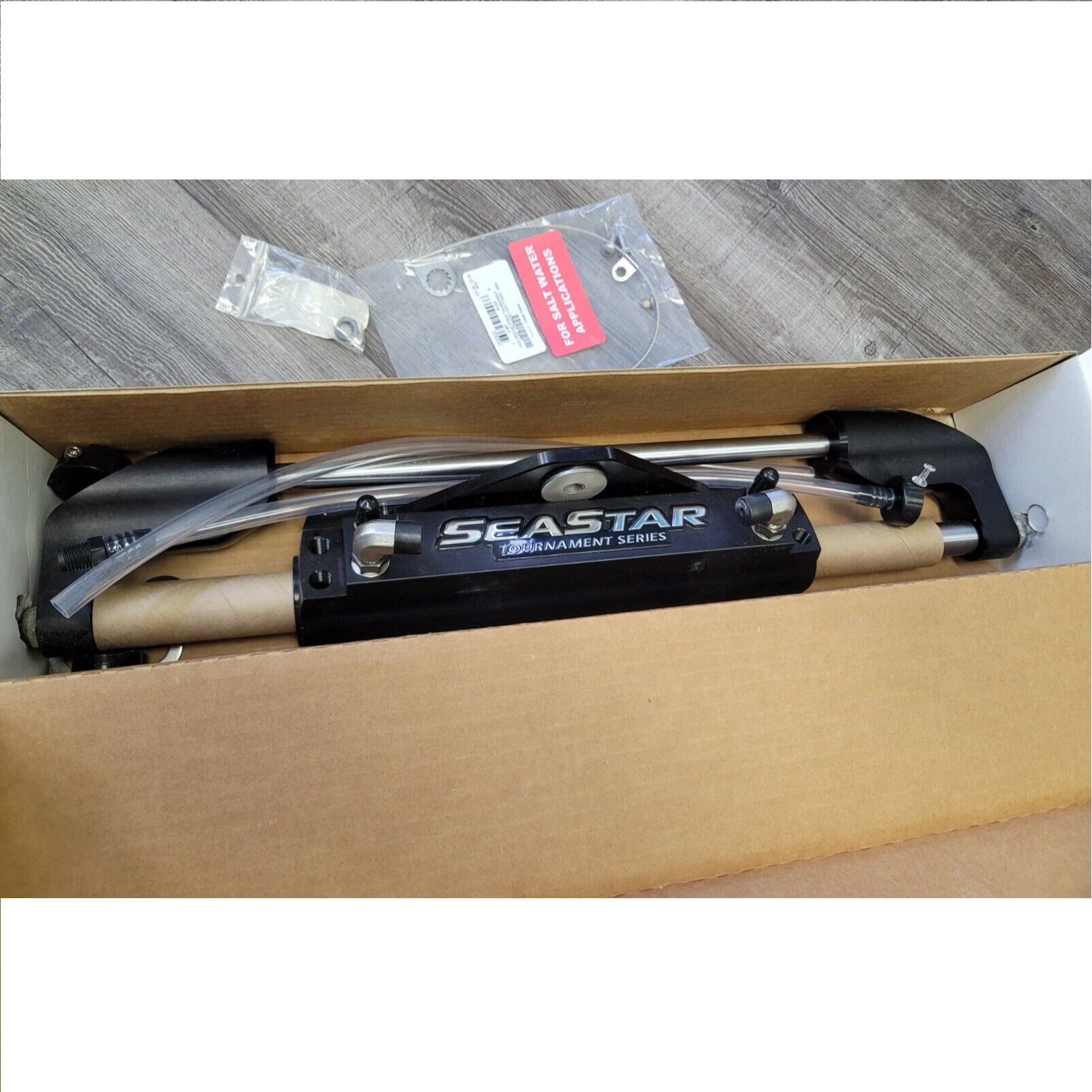 SeaStar Tournament Series Cylinder
SeaStar Tournament Series Cylinder HC6845-3. Extreme heavy duty cylinders designed for primarily high performance multiple engine applications. Outboard moter steering cylinder ( HC6845-3 ) 13.8 MPa ( 2000 psi ) Max. Seastar Tournament cylinders are designed for use with high powered fishing/sport boats. Certainly if your application calls for dual or triple outboard engines.

Seastar Front Mount Tournament Cylinder HC6845-3 Features and Benefits :

 Suitable for use with all SeaStar Helms & SeaStar Power Assist.

 Heavy duty universal cylinder.  Bolt on stainless steel tie bar plates, also reversible.

 Robust design with heavy duty support brackets, barrel, shaft & seals.

 Superior corrosion resistance.  New pivot plate design provides smooth articulation and a sealed joint.

 Heavy duty adjustable tie bar. Equipped with stainless steel adjustable o-ring sealed elbow fittings which can be easily orientated in any direction.

 1. Installation may vary according to the following factors : engine mounting height, transom thickness, use of transom savers, tiller bolt hole location, engine tilt range, and engine size.

 2. For centre engine drops greater than 3 inches (76mm).

 3. Tie bar length may vary depending on toe in/toe out setup. To allow for toe, add or subtract from your nominal engine centre to centre distance.

 4. Based on recommended engine manufacturer minimum centre to centre distances. Deviating from these recommendations may require stroke limiting cylinders and/or engine tilt limiting, please consult SeaStar Solutions Technical Service.

 5. Cylinder's must be plumbed in parallel only, no series connections. Only exception is if cylinders are utilising a liquid tie bar.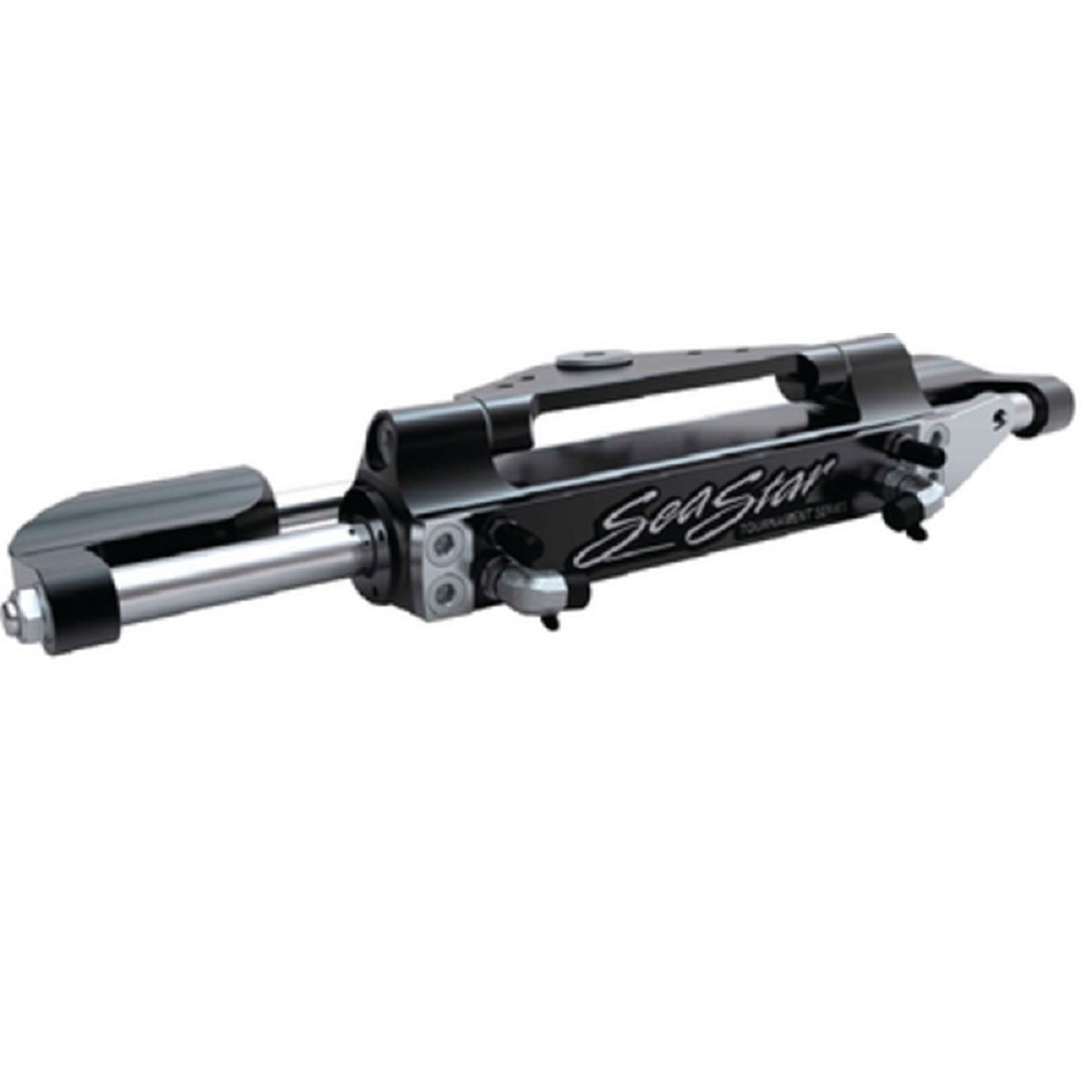 Related items
Sold out