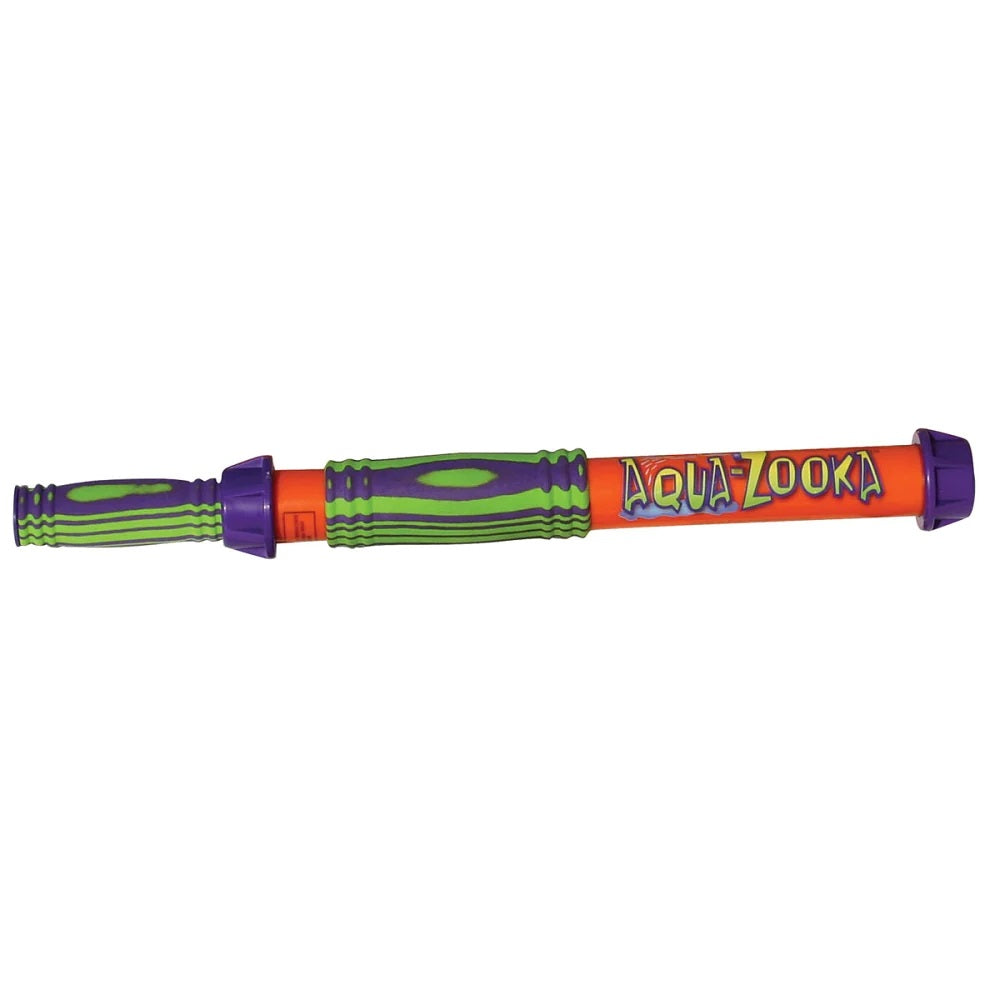 Aqua Zooka 18"
Soak your friends with AQUA ZOOKA! This easy to operate, quick filling water bazooka is constructed of high-impact thermoplastics, and will last for seasons of fun. Simply dip AQUA ZOOKA into the water and pull back on the handle to siphon water up into the barrel.

Shoots up to 60 feet.

Comfortable EVA Handle.

Floats on the water.

Doubles as a bilge pump.

High Impact Thermoplastic construction.

Fills quickly.

Size :  18" long.