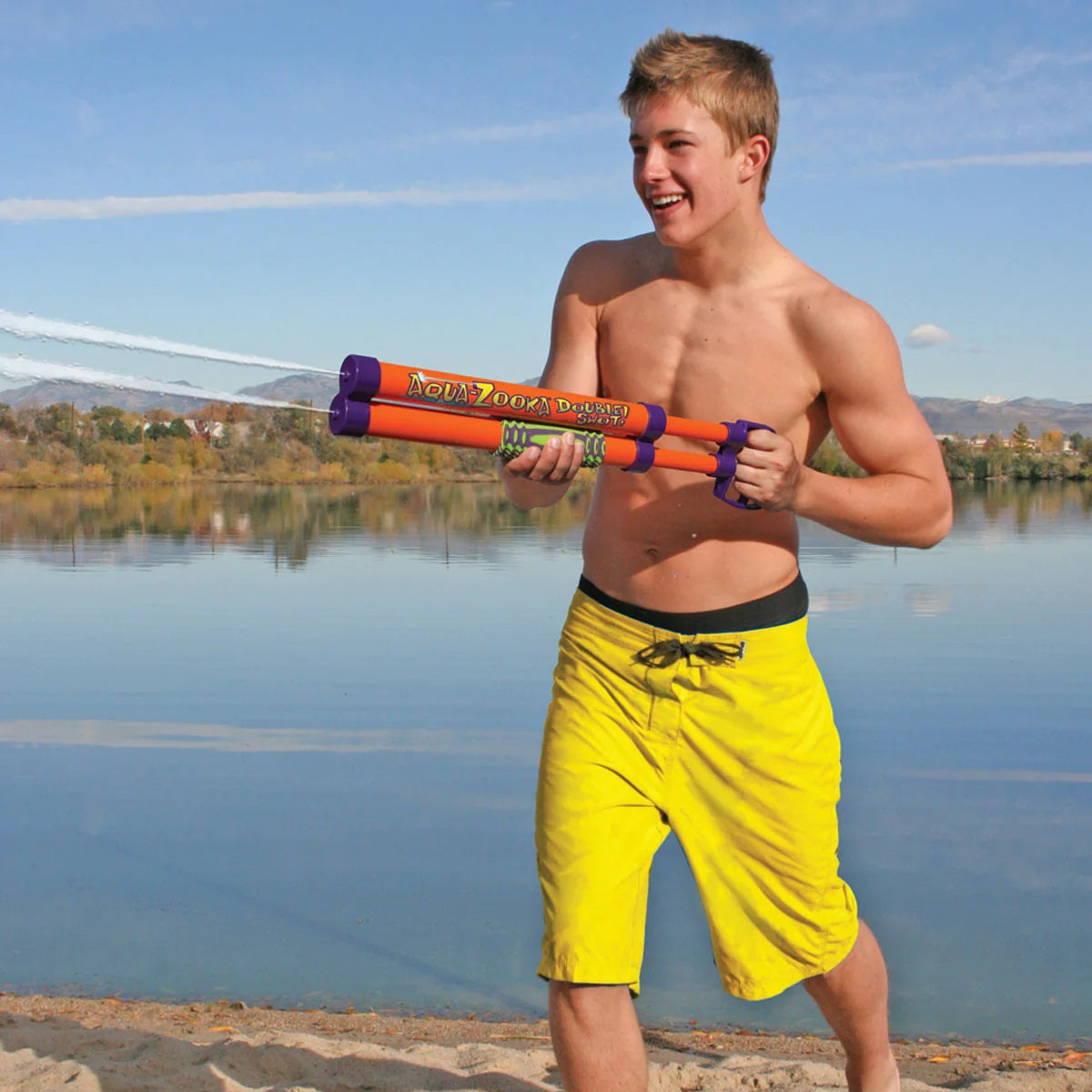 Aqua Zooka Double Big Shot
Aqua Zooka Double Big Shot squirt gun. You'll have double the fun soaking your friends with Aqua Zooka Double Big Shot! This easy to operate, over / under double barrel quick-filling water bazooka is constructed of high-impact thermoplastics to take a lot of punishment.

Simply dip it into the water and pull back on the handle to siphon water up into both barrels.

You're ready to fire  the double stream has a range of up to 60 feet! Equipped with comfortable EVA handle so that you won't lose your grip, even with wet hands in the heat of battle! The EVA handle also ensure that AQUA ZOOKA will float.

Size :  18" long.