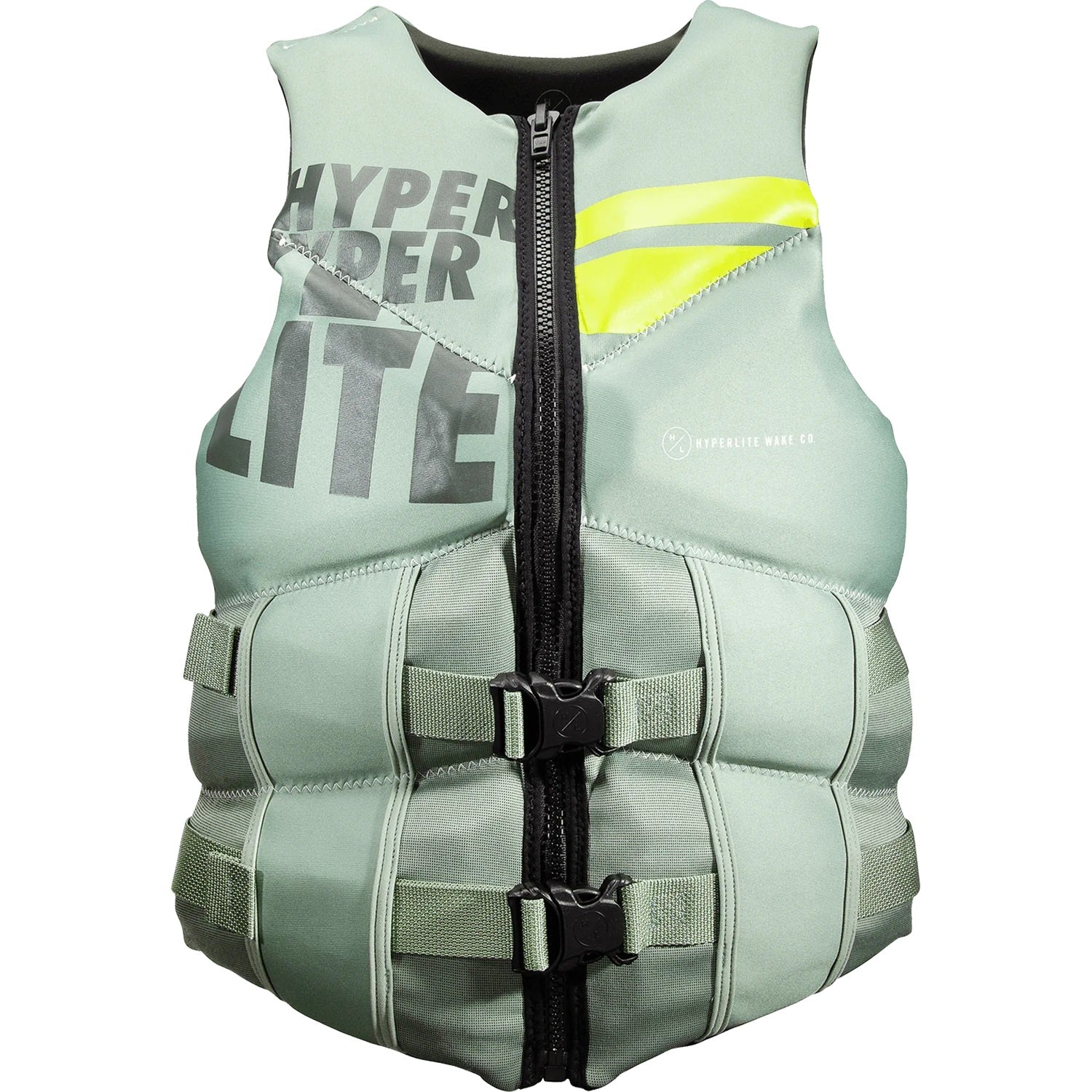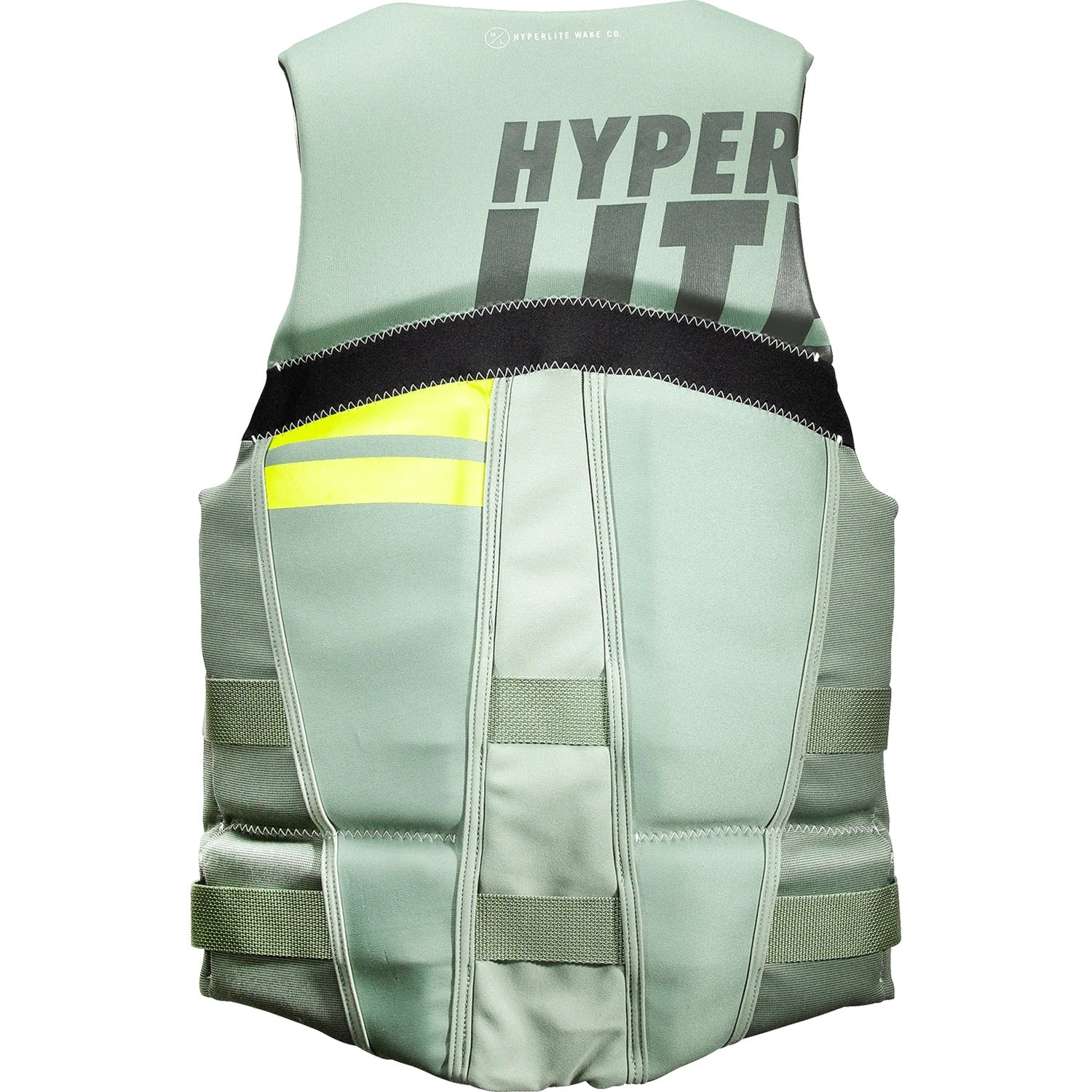 Logic Vest
Hyperlite's Logic Vest is approved by both the US Coast Guard and Transport Canada as a "Life Saving Device". The fresh earth tone green look matches the water environment perfectly and like the Domain, the Logic has superior drain-ability and neoprene materials that repel water maintaining the lightweight fit and feel. Segmented foam panels and the split back offer unmatched flexibility and provide a comfortable fit for all body styles.
Harmonized Approval - Personal Flotation Device.
Superior Range of Motion – All Directions.
Independent Segmented Rib Panels.
Secure Belt Loops & PVC Buckles.
Superior Drain-Ability.
USCG Approved Type III Personal Flotation Device.
CGA Vest of Choice - Team Hyperlite.