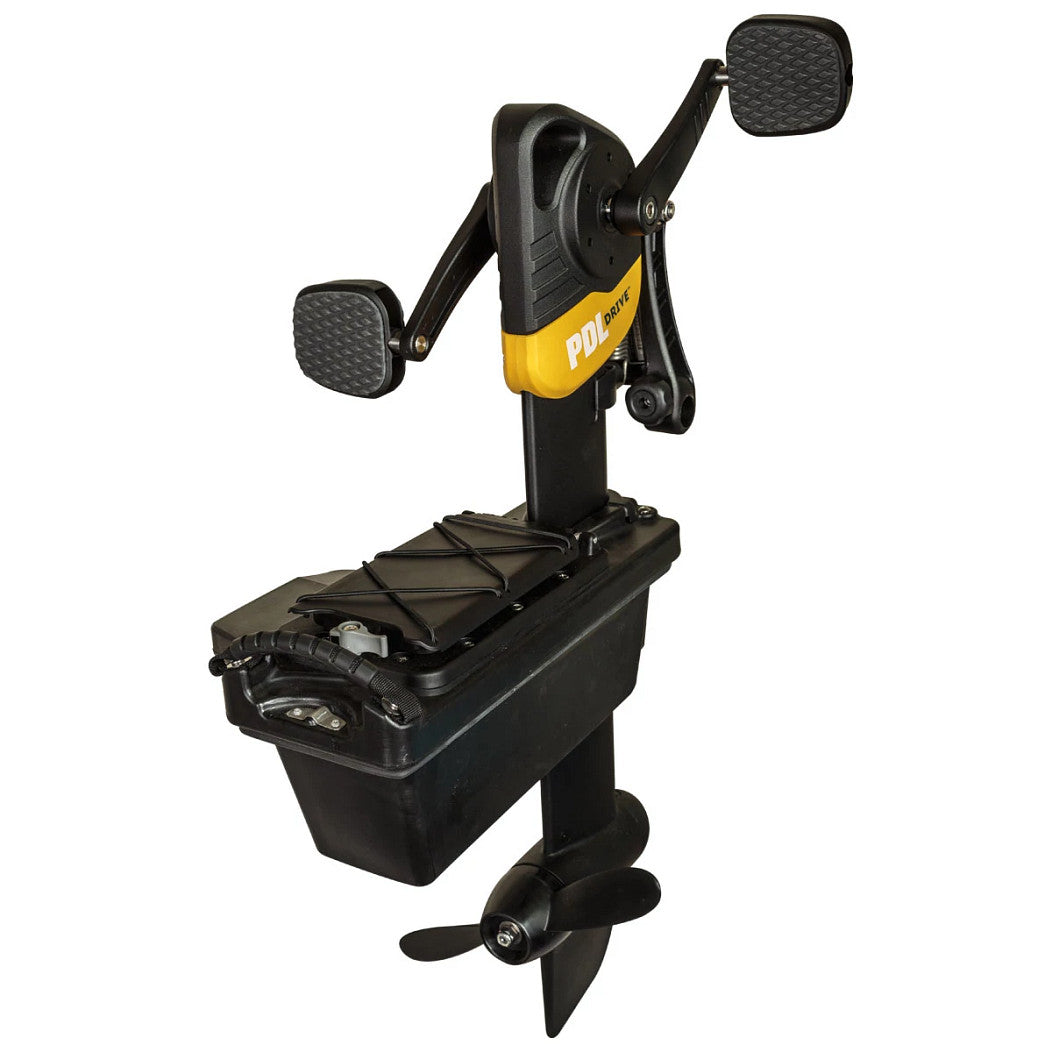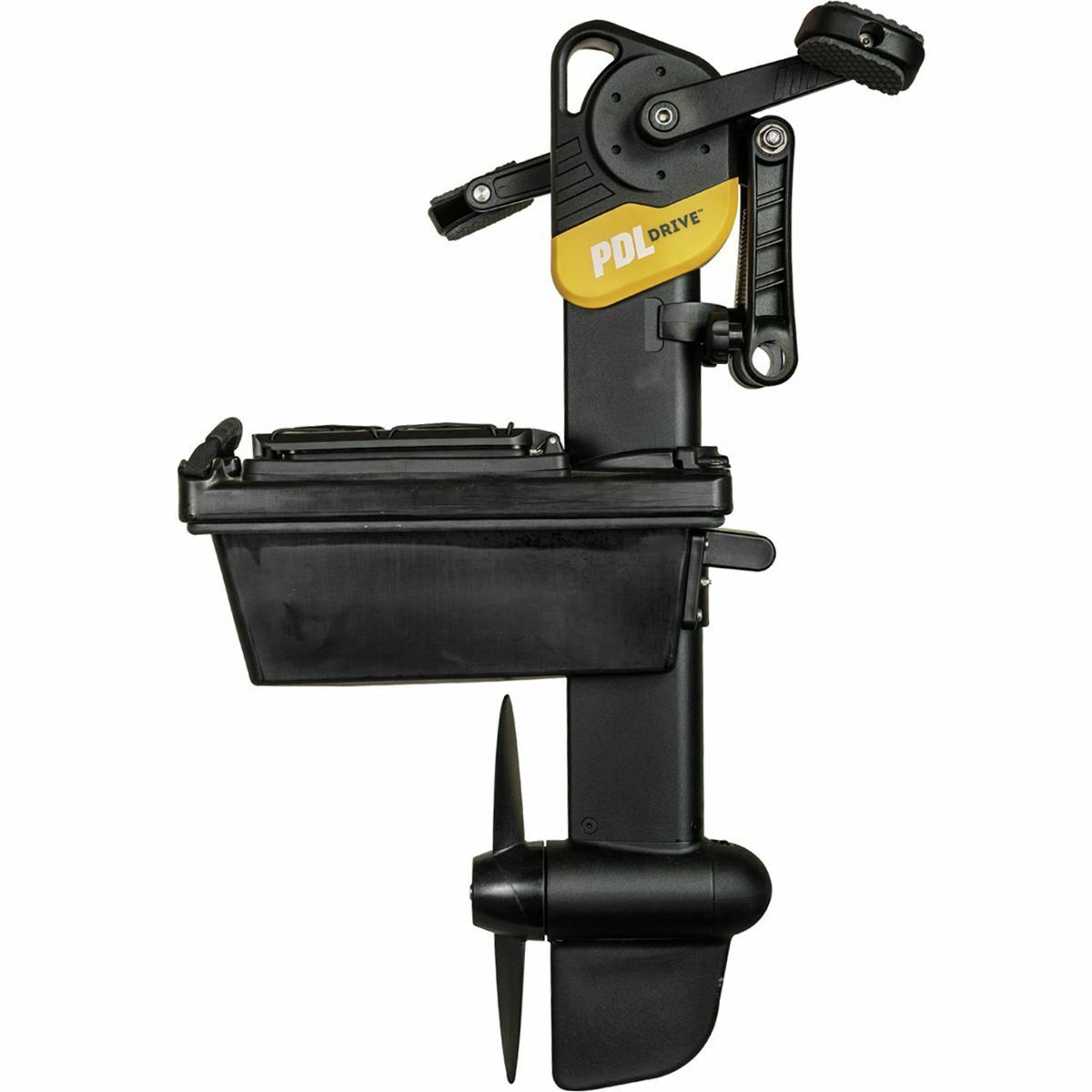 Malibu Pedal Drive Console
This revolutionary pedal drive hits an impressive 5.5 MPH with a 10.3:1 gear ratio for efficient pedaling. It mounts into the Malibu PDL in seconds and in shallow water it can tip up to its docking position in an instant.

Padded pedals for barefoot comfort and a sure grip.

Handy carry handle makes toting the PDL drive a breeze.

PDL console doubles as a dry storage with a 6-inch access hatch.

Intuitive power assist pivot and docking mechanism for easy deployment.

Weedless power prop delivers maximum torque in forward and reverse.

Overbuilt for toughness, yet weights just 21 pounds.

Quick-stand to avoid water hazards and debris.

Splash resistant storage compartment.